74% of MQLs come through PR, so why aren't business development teams using editorial coverage? 
When Champion recently asked senior B2B marketing professionals in the UK to tell us what objectives were behind their decision to invest in public relations (PR), lead generation came in fourth, with exactly half (50%) of the respondents citing this as the main objective. Generating trust, validation, and credibility (60%), brand awareness (54%) and nurturing sales conversations (54%) were all cited ahead of lead generation as the top reasons for PR investment.
It is perhaps somewhat surprising then that when pressed upon how many Marketing-Qualified-Leads (MQLs) were generated as a resulted of PR efforts, the average response was 74%, with 41% of respondents claiming that more than 80% of leads over the past 12 months came through PR.
And yet, despite this, the survey found a large number of business development teams in the UK (43%) do not use or even see editorial coverage, while more than one-third (36%) of senior marketing decision-makers agree their organisation's business development teams 'do not appreciate the power of earned-media'.
So, the question emerges: why don't business development teams appreciate earned-media content? The first point here is in the data – they simply aren't seeing it. This is a quick fix and is something that marketing, and comms teams can take control of by sending business development executives a round-up of recent coverage.
The second point is that they are too far removed from the content creation in the first place. That's not to say that business development teams should be responsible for writing the content. Far from it. At Champion, we often find that the strongest stories emerge when we speak to our clients' business development teams.
They know first-hand what prospects are dealing with, responding to, and ignoring. By collaborating with those on the front line, PR leaders can do more of what makes selling easier and less of what is going to waste.
To learn more and download the full report "B2B PR for Growth" and learn how Champion Communications can help your business grow, please visit https://championcomms.com/b2b-pr-for-growth/
Our latest case study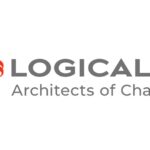 Logicalis
Logicalis had a trust problem. It was spending excessive amounts of time and money on lead and demand generation activity that was resonating with IT and Line of Business (LOB) decision-makers.
All case studies
An Award Winning B2B PR Consultancy
B2B Content Campaign of the Year – Champion Communications & MobileIron: Trouble at the Top
Best Use of Data in a Content Campaign – Champion Communications & MobileIron: Trouble at the Top
Shortlisted – B2B Campaign
of the Year (Aptum)
Best B2B Trade Campaign – Aptum
Best B2B Trade Campaign – Ivanti
Best Use of Data – Ivanti
Winner – Best Use of Data (Ivanti)
Winner – Best one-off Content Campaign (Ivanti)
Winner – Best Use of Data (Greenlight Commerce)
Winner – Best Content Campaign to Assist with Corporate Positioning (Greenlight Commerce)
Shortlisted – Best one-off Content Campaign (Aptum)
Champion Communications
is a member of the PRCA
Shortlisted – B2B Technology Campaign: It's not always sunny in the cloud – The Aptum Cloud Impact Study
Shortlisted – B2B Technology Campaign: The Public Sector Problem
Shortlisted – Best corporate decision-maker targeted campaign: Trouble at the Top, MobileIron
Winner: gold – best pr campaign, go instore
Winner: bronze – best corporate decision maker targeted campaign, Ivanti