"It's important to measure PR for several reasons. You need to justify the budget and you need to demonstrate the impact these have on real business goals. By this, I mean brand awareness and reputation but most importantly, and not always linked to PR, is revenue growth. It is a solid business objective that PR can help with and these two aren't always connected." - Tatiza Bartmann Gondim
Measure it, manage it, get buy-in for it.
On this episode of our podcast with B2B Marketing, we are joined by Tatiza Bartmann Gondim, Head of Marketing at Clear Junction as well as our Associate Director, Gabrielle Dunbar. The episode dives into why if you don't have a solid strategy to evaluate your PR efforts, you're wasting your hard work. They are joined by Lucy Gillman, Deputy Editor at B2B Marketing, for a deep dive into how you can measure PR.
The trio explore the importance of a goal-centric approach, why getting your team on the same page starts with listening and understanding, why the metrics you're using may not be working, and how to paint a holistic picture of how your PR efforts are performing. 
You can check out the full report here.
Listen to the full podcast below.
Our latest case study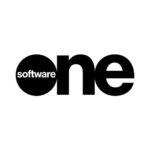 SoftwareOne
SoftwareOne had a perception problem. It was predominantly seen by its customers and prospects as merely a reseller of legacy software-licenses.
All case studies
An Award Winning B2B PR Consultancy
B2B Content Campaign of the Year – Champion Communications & MobileIron: Trouble at the Top
Best Use of Data in a Content Campaign – Champion Communications & MobileIron: Trouble at the Top
Shortlisted – B2B Campaign
of the Year (Aptum)
Best B2B Trade Campaign – Aptum
Best B2B Trade Campaign – Ivanti
Best Use of Data – Ivanti
Winner – Best Use of Data (Ivanti)
Winner – Best one-off Content Campaign (Ivanti)
Winner – Best Use of Data (Greenlight Commerce)
Winner – Best Content Campaign to Assist with Corporate Positioning (Greenlight Commerce)
Shortlisted – Best one-off Content Campaign (Aptum)
Champion Communications
is a member of the PRCA
Shortlisted – B2B Technology Campaign: It's not always sunny in the cloud – The Aptum Cloud Impact Study
Shortlisted – B2B Technology Campaign: The Public Sector Problem
Shortlisted – Best corporate decision-maker targeted campaign: Trouble at the Top, MobileIron
Winner: gold – best pr campaign, go instore
Winner: bronze – best corporate decision maker targeted campaign, Ivanti