April in the UK brought the easing of lockdown restrictions allowing the re-opening of non-essential retail, gyms, and hairdressers as well as outdoor hospitality. Alongside this, some of the top topics discussed in the news included the danger of using QR codes as businesses re-open, how to gain a competitive edge via the cloud, overcoming security and compliance barricades and how omnichannel is the key to retail success. Our clients share their thoughts on these topics and more in April's Coverage Highlights:   
QR Code Malware Threat as Lockdown Ends 
QR codes are becoming increasingly popular due to the convenience of using them in retail and hospitality despite concerns over security risks associated with them. Ivanti's research in Infosecurity reveals that 48% of UK respondents aren't aware if they have mobile security software, despite 96% having scanned a QR code on their phones in the last 6 months.  
Interview with Dima Kats, CEO at Payments Solutions Provider: Clear Junction 
The fintech industry is growing rapidly, part of this is due to the rise in mobile banking. CEO of Clear Junction, Dima Kats spoke to TechRound UK about Clear Junction's exponential growth over the past year and his journey to founding the company after identifying a gap in the market for high-quality payment services and solutions.  
Your business may not exist if you are not in the cloud 
Leveraging the cloud to reach business objectives is critical to gain a competitive edge post-pandemic. Mick McNeil, VP of Global Business Development at Logicalis writes about why the move to the cloud is essential and how it can improve business agility in a thought leadership article for Intelligent CXO.  
C-suite career advice: Robert Bailkoski, Logicalis 
Technology is an integral part of businesses and drives organisations forward, but it can be a challenge to jumpstart a career in tech. CEO of Logicalis, Bob Bailkoski gives his career advice and tips for joining the industry in an article for IDG Connect. 
HeleCloud CTO: Now is the right time for public cloud 
Cloud computing took off last year due to the mass migration to remote working. The increased demand caused HeleCloud to record better results than ever before in October, November, and December. Walter Heck, CTO of HeleCloud discusses how now is the right time for public cloud in an interview with Computer Weekly.   
How to empower your chief information security officer (CISO) 
The shift to remote work and the rise in cyberattacks have created a host of challenges for CISOs. Grant Duxbury, director of pre-sales engineering at Aptum, emphasised the importance of visibility to ensure CISOs have the right insights to learn where vulnerabilities are and how to resolve them in an article for Information Age.  
Overcoming security and compliance barricades during digital transformation 
The pandemic forced an acceleration into the investment in the cloud as businesses used it to support remote working and business resiliency but questions around the security of these cloud strategies remain. Ross Woodham, General Counsel and Chief Privacy Officer at Aptum explains the key challenges behind cloud compliance and how to avoid them for techUK.  
The Best of Both Worlds- Retailer Jeweller May 2021 
Bricks-and-mortar retail is coming back to life after four months of being closed, but Andre Hordagoda, Co-CEO and Co-Founder of Go Instore, believes that retailers should be focussing on an omnichannel strategy to ensure success. He spoke to Retail Jeweller about the rise of technology in the jewellery sector and how it allows customers to make considered purchases from home.  
Getting the Timing Right for Cloud 
Having precise time is crucial for the financial services sector, and the importance has only increased since the pandemic. Simon Kenny, CEO of Hoptroff, explains the importance of having accurate time in the cloud for the financial services sector and how network-based solutions are the way forward.  
For more information on how we can assist you in securing earned media coverage or drive success and sales for your business, get in touch at: letstalk@championcomms.com 
Our latest case study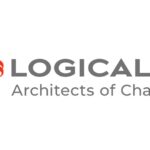 Logicalis
Logicalis had a trust problem. It was spending excessive amounts of time and money on lead and demand generation activity that was resonating with IT and Line of Business (LOB) decision-makers.
All case studies
An Award Winning B2B PR Consultancy
B2B Content Campaign of the Year – Champion Communications & MobileIron: Trouble at the Top
Best Use of Data in a Content Campaign – Champion Communications & MobileIron: Trouble at the Top
Shortlisted – B2B Campaign
of the Year (Aptum)
Best B2B Trade Campaign – Aptum
Best B2B Trade Campaign – Ivanti
Best Use of Data – Ivanti
Winner – Best Use of Data (Ivanti)
Winner – Best one-off Content Campaign (Ivanti)
Winner – Best Use of Data (Greenlight Commerce)
Winner – Best Content Campaign to Assist with Corporate Positioning (Greenlight Commerce)
Shortlisted – Best one-off Content Campaign (Aptum)
Champion Communications
is a member of the PRCA
Shortlisted – B2B Technology Campaign: It's not always sunny in the cloud – The Aptum Cloud Impact Study
Shortlisted – B2B Technology Campaign: The Public Sector Problem
Shortlisted – Best corporate decision-maker targeted campaign: Trouble at the Top, MobileIron
Winner: gold – best pr campaign, go instore
Winner: bronze – best corporate decision maker targeted campaign, Ivanti