As lockdown in the UK continues, the Champion team are still working from home and working harder than ever! During April, we achieved some great coverage for our clients, and we wanted to share some of our biggest wins with you.
MobileIron
Staying secure even as offices close: how CIOs can empower their workforce both securely and remotely
For MobileIron, Brian Foster, SVP of Product Management, wrote for Digitalisation World on the best ways to support a remote workforce. With an increasing number of organisations now working from home, Brian shares his top tips to ensures businesses remain secure even when outside of the office space. This piece also offers a viable solution to a legitimate business issue, positioning both Brian and MobileIron as industry thought leaders.
Aptum
Banking on the Cloud: The Bank of England's Migration to Public Cloud
The Bank of England recently opened bidding for a cloud partner to support its migration to the cloud. Aptum's Head of Cloud, Craig Tavares, explains the significance of the bank's decision to Finance Monthly, as he outlines the four areas the Bank of England should consider to determine their cloud strategy and partner. Among an audience of 200,000 CFOs and CEOs, Craig's insight advises other financial organisations who will be looking to build out their cloud networks.
Digital Workforce
This month, Hannu Luoto, Digital Workforce's Head of Manufacturing and Logistics, featured in the Connected Technology Solutions magazine as he shared his thoughts on the future of the manufacturing and logistics sector. In this piece, Hannu explains why the most effective factories will leverage a mixture of digital workers, Artificial Intelligence (AI) and humans. As the manufacturing sector struggles through the pandemic, Hannu's advice will help the factories of the future overcome the crisis more productive and more efficient than before.
Hoptroff
How can Blockchain help financial services comply with GDPR?
Richard Hoptroff, Founder and CTO, wrote for Global Banking and Finance Review on blockchain in regulation. Richard discusses the role of blockchain and hash ledgers in creating trusted and traceable data. Richard highlights the need for precision timing, a topic Hoptroff believes will benefit financial services in the near future.
ISG Connect

Cloud and Sport – the perfect match
In a 2000-word feature, ISG Connect's Director, Matt Bowman, discusses the future of sports broadcasting with Rapid TV News. Matt shares why he thinks traditional linear services used to broadcast sport are on their way out as they become replaced by more agile technologies such as cloud and SaaS.
It has been another brilliant month here at Champion and for that, we would like to thank our clients for their constant positive collaboration. As we move through May, we can't wait to show you what we have been working on this month!
Our latest case study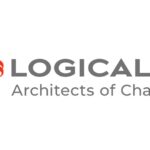 Logicalis
Logicalis had a trust problem. It was spending excessive amounts of time and money on lead and demand generation activity that was resonating with IT and Line of Business (LOB) decision-makers.
All case studies
An Award Winning B2B PR Consultancy
B2B Content Campaign of the Year – Champion Communications & MobileIron: Trouble at the Top
Best Use of Data in a Content Campaign – Champion Communications & MobileIron: Trouble at the Top
Shortlisted – B2B Campaign
of the Year (Aptum)
Best B2B Trade Campaign – Aptum
Best B2B Trade Campaign – Ivanti
Best Use of Data – Ivanti
Winner – Best Use of Data (Ivanti)
Winner – Best one-off Content Campaign (Ivanti)
Winner – Best Use of Data (Greenlight Commerce)
Winner – Best Content Campaign to Assist with Corporate Positioning (Greenlight Commerce)
Shortlisted – Best one-off Content Campaign (Aptum)
Champion Communications
is a member of the PRCA
Shortlisted – B2B Technology Campaign: It's not always sunny in the cloud – The Aptum Cloud Impact Study
Shortlisted – B2B Technology Campaign: The Public Sector Problem
Shortlisted – Best corporate decision-maker targeted campaign: Trouble at the Top, MobileIron
Winner: gold – best pr campaign, go instore
Winner: bronze – best corporate decision maker targeted campaign, Ivanti