We work in a global economy, but local insight is vital and can make a real difference in the sales process. We partner with Spanish agency, Evercom, and have invited Ander Serrano to guest blog on working in B2B PR in Spain.
Nowadays, the major communicative challenge for B2B companies in Spain is to adapt and develop their conventional communication techniques, so that they are able to seize opportunities in tier 1 media targets (rather than just vertical press). In the Spanish market, many new technology companies have emerged lately, so their communication methods have had to become more innovative in order to make their messages more attractive.
Getting the headlines that make an impact in the mainstream media and business press are essential to differentiate yourself from others in a sector as competitive as B2B technology.
It is not enough to work well and have a great product. You also have to know how to spread the message. An effective impact makes the brand more visible and, above all, it helps you to sell, as it allows you to reach new audiences and increase commercial opportunities.
There are opportunities beyond the B2B professional press, and they can be achieved by combining these five tips, which we apply at Evercom for our technology clients:
1. Adapt your language
Simplify your speech. Use informative language and only try to explain basic concepts. You may believe that you are giving empty or overly general messages, but in actual fact that simplicity can help to attract non-expert attention and express your true value contribution.
2. Storytelling
When simplifying your speech, storytelling is a technique that you should always keep in mind. The use of metaphors helps to figure out what a B2B service is about. Either by comparing ourselves with other non-competitors or by injecting personality, we can better grasp the B2B service's aim through storytelling. The mass consumer brands have been doing this for a long time, and although it is still far ahead of B2B brands, we have started to apply it more often.
3. Lean on your clients to create case studies
Give the brand's clients the possibility to participate. Get them involved in the communication process and use them to build really interesting case studies with an informative (non-commercial) approach. PR agencies should lead the relationship to ensure that your tech brand is engaged in communication. Appearing alongside well-known brands, even with less media presence than you, means that your brand can gain high level endorsement. This is a practice that we apply frequently with our clients at Evercom, and allows us to gain more visibility in tier 1 media.
4. Provide data
If you want to be interviewed by a specific media outlet, you should consider offering economic data about your B2B company. However, it is important to be careful of the figures and details that you give them; you must find the right balance between satisfying the journalist's needs and trying not to disclose too much of your business' sensitive information.
5. Finding a news hook
When a topic is generating mass interest in the press, it can provide a great opportunity to appear in mainstream media. Find topics that are dominating the media agenda and link it to your company message. For instance, in the last year: Black Friday, Brexit, gas prices, fake news and even the rescue of the children trapped in the Thai cave of Tham Luang are examples of news stories where we have successfully incorporated our client's messages into the story.
Sensitivity, journalistic instinct and common sense are crucial in building and maintaining useful relationships with journalists and the media. Don't be afraid to have an open-mind - fear of innovation has been a frequent barrier in B2B communication. More than ever, brands and companies in Spain are abandoning conservative positions to conduct more aggressive and determined communication strategies. This should lead onto more coverage in a broader range of outlets and happy clients!
Our latest case study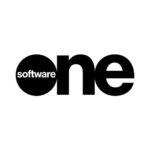 SoftwareOne
SoftwareOne had a perception problem. It was predominantly seen by its customers and prospects as merely a reseller of legacy software-licenses.
All case studies
An Award Winning B2B PR Consultancy
B2B Content Campaign of the Year – Champion Communications & MobileIron: Trouble at the Top
Best Use of Data in a Content Campaign – Champion Communications & MobileIron: Trouble at the Top
Shortlisted – B2B Campaign
of the Year (Aptum)
Best B2B Trade Campaign – Aptum
Best B2B Trade Campaign – Ivanti
Best Use of Data – Ivanti
Winner – Best Use of Data (Ivanti)
Winner – Best one-off Content Campaign (Ivanti)
Winner – Best Use of Data (Greenlight Commerce)
Winner – Best Content Campaign to Assist with Corporate Positioning (Greenlight Commerce)
Shortlisted – Best one-off Content Campaign (Aptum)
Champion Communications
is a member of the PRCA
Shortlisted – B2B Technology Campaign: It's not always sunny in the cloud – The Aptum Cloud Impact Study
Shortlisted – B2B Technology Campaign: The Public Sector Problem
Shortlisted – Best corporate decision-maker targeted campaign: Trouble at the Top, MobileIron
Winner: gold – best pr campaign, go instore
Winner: bronze – best corporate decision maker targeted campaign, Ivanti