"An incredible new global community has emerged from the situation we find ourselves in and that is something for us all to feel proud of. Hundreds of thousands of people have volunteered their services to help organisations around the world, so too have many of our own people, and for that we are proud and grateful" British Airways.
"Whether you are a global corporation that needs to maintain business continuity, a local government agency working to keep your community functioning, a school teacher educating students remotely, or a friend that wants to host a happy hour to spark some joy while social distancing, you are all managing through unique challenges brought upon by this global health crisis." Zoom.
"The past few weeks have been unlike any other in the history of time. Our lives have been shut down, and walls have been put up and the things that bring us joy, adventure and purpose. I know how challenging it is to channel optimism during such times, but I promise there is light at the end of this tunnel." Barrys Bootcamp
I know how easy it is to read these words with cynicism. But I believe that cynicism is misplaced. The CEO's that we have the privilege of working with, are giving their own versions of these statements with their hearts, minds and souls. If the CEO's of Zoom, Barrys and BA are anything like the ones I work with, then these words are sincere. In over 20 years of doing this, I have never seen CEO's so focussed on getting a statement absolutely right.
This is probably the most important statement that they will ever make. And the complexity of the situation, as well as the sensitivity of its nature, means that one wrong word, one misinterpretation, can cost jobs, trust or cause distress.
That being said, my personal advice would be to follow the example of Zoom. Less can be more, and in this case, the credibility, authenticity and empathy strike just the right tone for me. Whilst no two businesses have the same relationship with their customers, the customer is still aware that it is a commercial relationship. They probably want to know "where is my money" or "how can you help." It's the answer to those questions that define the response, not just the kind words.
Zoom does well to integrate the sentiment with the facts in a way that the other's don't. That seems to be the key. Getting it right allows the sentiment to be implied which means it doesn't need to be expressed all at once in a gush.
Our latest case study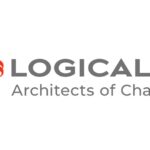 Logicalis
Logicalis had a trust problem. It was spending excessive amounts of time and money on lead and demand generation activity that was resonating with IT and Line of Business (LOB) decision-makers.
All case studies
An Award Winning B2B PR Consultancy
B2B Content Campaign of the Year – Champion Communications & MobileIron: Trouble at the Top
Best Use of Data in a Content Campaign – Champion Communications & MobileIron: Trouble at the Top
Shortlisted – B2B Campaign
of the Year (Aptum)
Best B2B Trade Campaign – Aptum
Best B2B Trade Campaign – Ivanti
Best Use of Data – Ivanti
Winner – Best Use of Data (Ivanti)
Winner – Best one-off Content Campaign (Ivanti)
Winner – Best Use of Data (Greenlight Commerce)
Winner – Best Content Campaign to Assist with Corporate Positioning (Greenlight Commerce)
Shortlisted – Best one-off Content Campaign (Aptum)
Champion Communications
is a member of the PRCA
Shortlisted – B2B Technology Campaign: It's not always sunny in the cloud – The Aptum Cloud Impact Study
Shortlisted – B2B Technology Campaign: The Public Sector Problem
Shortlisted – Best corporate decision-maker targeted campaign: Trouble at the Top, MobileIron
Winner: gold – best pr campaign, go instore
Winner: bronze – best corporate decision maker targeted campaign, Ivanti