Recently our Managing Director Richard Cook joined a panel of PR industry leaders to share their tips and tricks for those looking to kickstart their career in PR.  
Panellists shared career experience on various topics: what to talk about in your interview, what to look for in a potential PR job, and the beginnings of your career. 
You can listen to the webinar on catch up here: https://youtu.be/NLBIhXV-tkM 
To find out more about Champion or if you're interested in talking to us, please email: letstalk@championcomms.com  
Our latest case study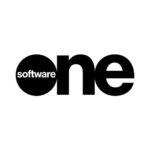 SoftwareOne
SoftwareOne had a perception problem. It was predominantly seen by its customers and prospects as merely a reseller of legacy software-licenses.
All case studies
An Award Winning B2B PR Consultancy
B2B Content Campaign of the Year – Champion Communications & MobileIron: Trouble at the Top
Best Use of Data in a Content Campaign – Champion Communications & MobileIron: Trouble at the Top
Shortlisted – B2B Campaign
of the Year (Aptum)
Best B2B Trade Campaign – Aptum
Best B2B Trade Campaign – Ivanti
Best Use of Data – Ivanti
Winner – Best Use of Data (Ivanti)
Winner – Best one-off Content Campaign (Ivanti)
Winner – Best Use of Data (Greenlight Commerce)
Winner – Best Content Campaign to Assist with Corporate Positioning (Greenlight Commerce)
Shortlisted – Best one-off Content Campaign (Aptum)
Champion Communications
is a member of the PRCA
Shortlisted – B2B Technology Campaign: It's not always sunny in the cloud – The Aptum Cloud Impact Study
Shortlisted – B2B Technology Campaign: The Public Sector Problem
Shortlisted – Best corporate decision-maker targeted campaign: Trouble at the Top, MobileIron
Winner: gold – best pr campaign, go instore
Winner: bronze – best corporate decision maker targeted campaign, Ivanti