The end of the financial year is here which is always a time for business reflections, changes and future planning. This April saw exciting new role changes for some of our clients with CEOs at the forefront of the news agenda.
Reflecting on the 'what went wells' and the 'what we could do better' saw our clients discussing all things hybrid work structures and the future of work as well as modernising technology training methods. Taking a deeper dive into what we can do better this financial year from channel partner and vendor relationships to cloud deployment, here is what our clients have been speaking about this April:
SmartRecruiters
Michael DeSimone appointed new CEO of SmartRecruiters
SmartRecruiters had some very exciting news to share this month – the announcement of their new CEO Michael DeSimone. With over 20 years of experience driving revenue growth, expanding product portfolios, and building high-performing teams, DeSimone has had previous experience as the CEO of ShopKeep and Borderfree. The news was shared in BusinessLeader.
GreyOrange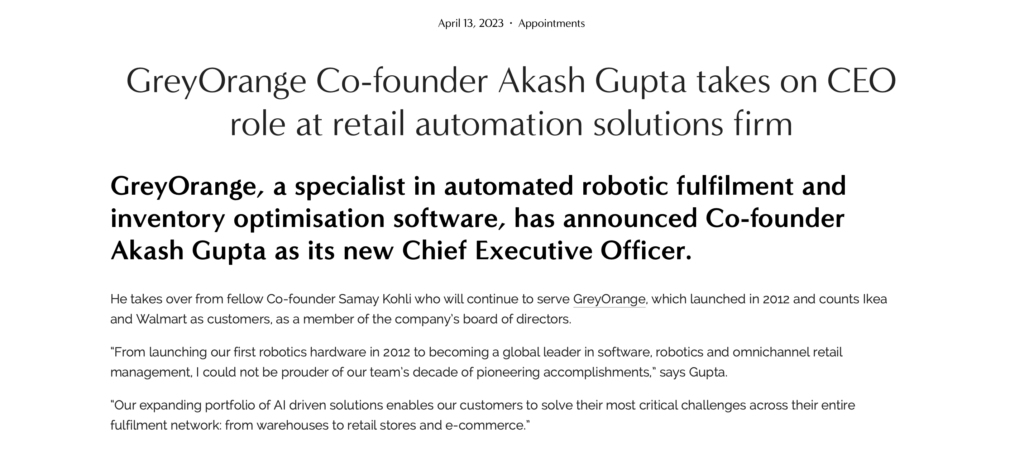 GreyOrange Co-founder Akash Gupta takes on CEO role at retail automation solutions firm
GreyOrange announced some very exciting news that co-founder Akash Gupta was its new CEO. Akash takes over the role from fellow co-founder Samay Kohli who continues to serve GreyOrange. Prior to his role as CEO, Akash has held executive roles at GreyOrange, including CTO and CPO.
Alludo
Office buildings don't build belonging, people do!
The votes are in, and the majority (80%) of UK knowledge workers believe flexible, remote or hybrid work is the way of the future. Christa Quarles, CEO at Alludo speaks with WeAreTechWomen about why remote work in the future – not only does it improve levels of productivity but it supports those who might be marginalised such as women and neurodiverse employees.
Ten10
Out with the old: why traditional tech training methods need upgrading
The UK is facing a digital skills gap, and traditional technology training methods aren't cutting it any more. With only 53.4% of all apprenticeships completed in 2021/22, they simply aren't a viable route into the technology industry. Ash Gawthorp, Chief Academy Officer at Ten10 speaks with Open Access Government about the need for updated training methods such as academies to bridge the digital skills gap.
Aptum
Outage outrage! Why public cloud is putting data and business at risk
In the last 30 or so days, there have been 60 cloud outages across four of the major cloud providers in AWS, Microsoft Azure, Google Cloud and Oracle Fusion Cloud. Data from Aptum's Cloud Impact Study reveals that with such complexity of multi-cloud environments and data risk and a lack of skills, many businesses are moving towards public cloud. ERP Today featured the findings.
Clear Junction
Dukascopy Bank and Clear Junction join forces
Dukascopy Bank and Clear Junction have partnered to provide licensed electronic money institutions and payment institutions with a one-stop solution that satisfies customers' banking and payment needs. Finextra covered the news that the partnership demonstrates how different organisations can work to complement one another.
Logicalis Group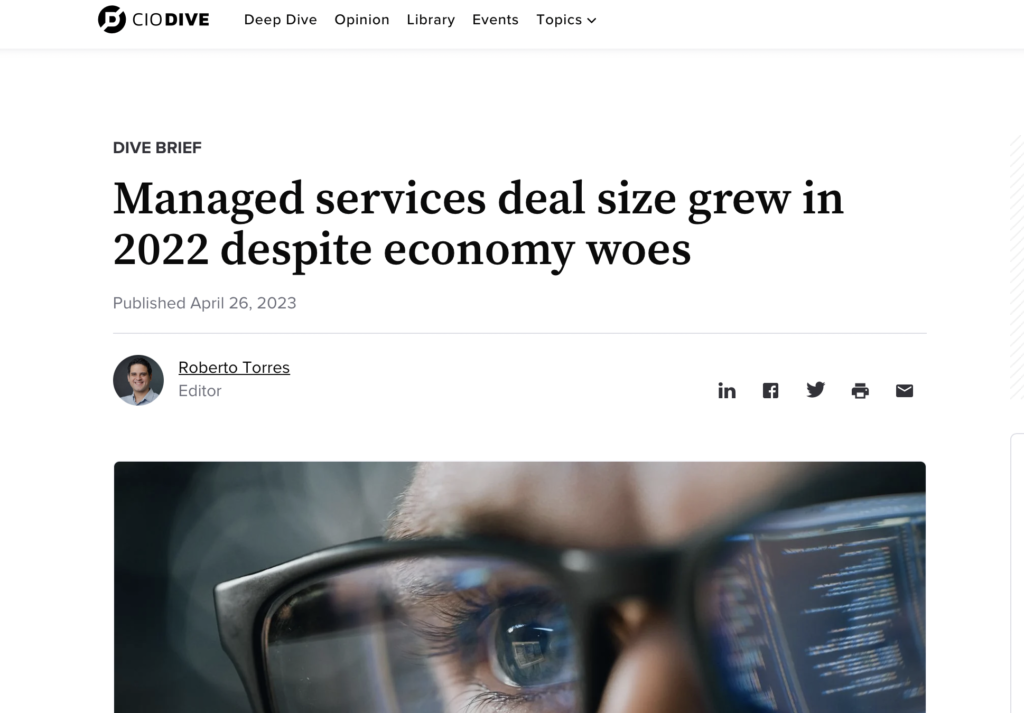 Managed services deal size grew in 2022 despite economy woes
One in three CIOs says their company currently outsources digital services, according to a recent survey from Logicalis Group. The report, which surveyed over 1,000 CIOs, found that nearly three-quarters of respondents say that they expect to increase MSP spending this year. The findings from the survey were featured in CIO Dive.
Logicalis UK&I
Improving channel relationships: Listen more, talk less
The mantra of "listen more, talk less" should be a top priority for vendors seeking a strong and successful relationship with channel partners. Vendors can gain a lot from listening to where channel partners are going with their businesses as well as their requirements and pain points. CTO at Logicalis UK&I Mark Benson spoke with Microscope about the importance of vendors listening and learning from their channel partners.
Ivanti Wavelink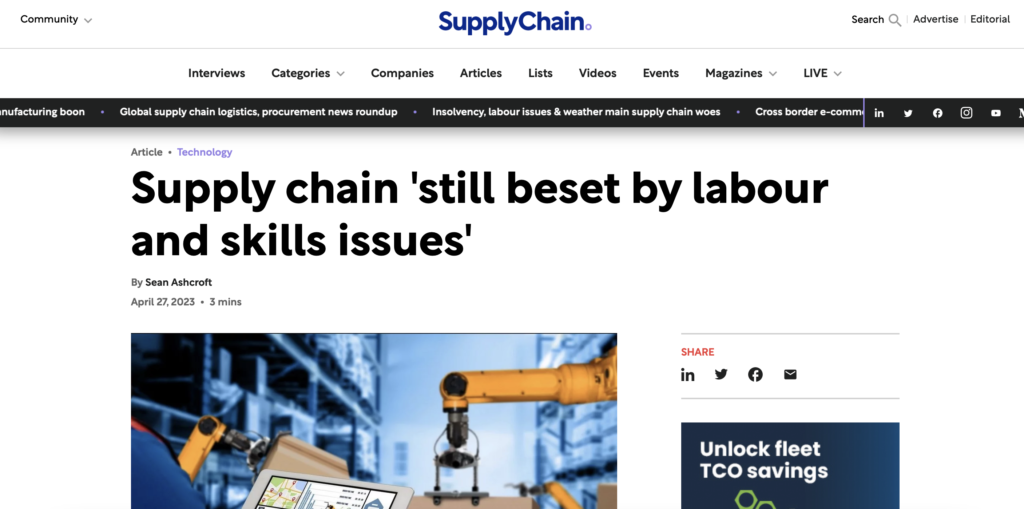 Supply chain 'still beset by labour and skills issues'
Ivanti Wavelink quizzed 200 warehouse workers, drivers, line workers, warehouse managers, analysts, customer support specialists, and C-suiters to gauge the current state of the supply chain. The report found that one of the main concerns for 52% of supply chain managers is the time it takes to train the workforce. The survey was covered in Supply Chain Digital.
SoftwareONE
Women in Digital: Susanna Parry-Hoey
Susanna Parry-Hoey, CMO at SoftwareOne was interviewed by Think Digital Partners for its Women in Digital series. Susanna shared her career ups and the downs as well as how the technology sector can encourage more women into the industry. Women face a lot of challenges in the tech industry and Susanna details how she often used to play the "fingers on the hand" game when entering a meeting – counting all the women in the room was usually on less than two hands.
For more information detailing how Champion can assist you in securing earned media coverage, please email: letstalk@championcomms.com
Our latest case study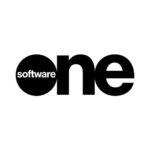 SoftwareOne
SoftwareOne had a perception problem. It was predominantly seen by its customers and prospects as merely a reseller of legacy software-licenses.
All case studies
An Award Winning B2B PR Consultancy
B2B Content Campaign of the Year – Champion Communications & MobileIron: Trouble at the Top
Best Use of Data in a Content Campaign – Champion Communications & MobileIron: Trouble at the Top
Shortlisted – B2B Campaign
of the Year (Aptum)
Best B2B Trade Campaign – Aptum
Best B2B Trade Campaign – Ivanti
Best Use of Data – Ivanti
Winner – Best Use of Data (Ivanti)
Winner – Best one-off Content Campaign (Ivanti)
Winner – Best Use of Data (Greenlight Commerce)
Winner – Best Content Campaign to Assist with Corporate Positioning (Greenlight Commerce)
Shortlisted – Best one-off Content Campaign (Aptum)
Champion Communications
is a member of the PRCA
Shortlisted – B2B Technology Campaign: It's not always sunny in the cloud – The Aptum Cloud Impact Study
Shortlisted – B2B Technology Campaign: The Public Sector Problem
Shortlisted – Best corporate decision-maker targeted campaign: Trouble at the Top, MobileIron
Winner: gold – best pr campaign, go instore
Winner: bronze – best corporate decision maker targeted campaign, Ivanti