Dae.mn, the technology consultancy firm that helps businesses get the most out of their technology, has chosen Champion Communications to help accelerate its growth in the UK. Champion Communications will be providing Dae.mn with strategic communications support to generate brand awareness amongst Dae.mn's desired target audiences.  
Dae.mn, whose clients include household names from the private sector such as Sainsbury's and Clarks, and major public sector organisations such as the Home Office, partners with the likes of AWS, Atlassian and HashiCorp to help businesses speed up their digital transformation journeys and make sense of how emerging technologies and practices, such as AI / ML and DevOps can aid businesses.  
On this announcement, Calum Fitzgerald, Co-Founder at Dae.mn comments: "Businesses across all industry sectors have been forced to drastically speed-up their digital transformation (DX) initiatives because of the pandemic over the last 18 months. In many instances, this has meant DX projects have been rushed and not aligned with the business's overall objectives and strategy. Dae.mn aims to help businesses overcome this challenge and make their technology work better for them."  
"We have appointed Champion Communications to help bring this message to market and educate our decision-makers on how we can help them get the most out of their technology."   
Harry Webster, Associate Director, Champion Communications, says: "This is a really exciting brief for us as it comes amidst a real phase of opportunity for Dae.mn. We aim to help Dae.mn capitalise on this market opportunity by raising awareness of its solutions, services, and expertise."  
The account team will consist of Associate Director Harry Webster, Account Manager Tim Brennan, and Managing Director Richard Cook.  
If you'd like to find out more about Dae.mn, you can visit www.dae.mn. For press inquiries, please email dae.mn@championcomms.com.  
Our latest case study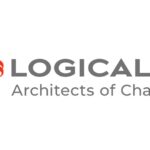 Logicalis
Logicalis had a trust problem. It was spending excessive amounts of time and money on lead and demand generation activity that was resonating with IT and Line of Business (LOB) decision-makers.
All case studies
An Award Winning B2B PR Consultancy
B2B Content Campaign of the Year – Champion Communications & MobileIron: Trouble at the Top
Best Use of Data in a Content Campaign – Champion Communications & MobileIron: Trouble at the Top
Shortlisted – B2B Campaign
of the Year (Aptum)
Best B2B Trade Campaign – Aptum
Best B2B Trade Campaign – Ivanti
Best Use of Data – Ivanti
Winner – Best Use of Data (Ivanti)
Winner – Best one-off Content Campaign (Ivanti)
Winner – Best Use of Data (Greenlight Commerce)
Winner – Best Content Campaign to Assist with Corporate Positioning (Greenlight Commerce)
Shortlisted – Best one-off Content Campaign (Aptum)
Champion Communications
is a member of the PRCA
Shortlisted – B2B Technology Campaign: It's not always sunny in the cloud – The Aptum Cloud Impact Study
Shortlisted – B2B Technology Campaign: The Public Sector Problem
Shortlisted – Best corporate decision-maker targeted campaign: Trouble at the Top, MobileIron
Winner: gold – best pr campaign, go instore
Winner: bronze – best corporate decision maker targeted campaign, Ivanti