Over the last six months, businesses have endured drastic changes due to the pandemic, including us!
But despite the whirlwind of constraints the COVID-19 crisis has brought upon our working lives here at Champion, we've continued business as usual. We have launched several successful campaigns, reinforced our relationships with our journalist contacts and strengthened our international client relationships.
We have also used this time to grow stronger as a team with daily brainstorms, collaboration sessions and virtual coffee catch ups playing an important role in our day-to-day. We're scaling Team Champion even further with the appointments of a new Account Manager and Apprentice as we continue to aid our clients' growth.
Our new Account Manager, Amisa Saari-Stout, joined us in September. Amisa is originally from the US and has four years' experience in PR, Marketing and Communications and has worked with companies such as: BenQ, CGI, disguise, NewTek, OWNZONES, Pebble Beach Systems, Symbox, Telstra, Utelogy, White Light and many others. Amisa joins Champion after nearly two years at Bubble Agency, a Media and Entertainment Technology PR consultancy. Prior to her role at Bubble, she gained experience in both B2B and B2C Public Relations whilst freelancing with UK and US companies in a variety of sectors including Media, Advertising, Lifestyle, Tech and Film.
"To say it's a strange time to change jobs is an understatement! Just as offices were opening up again, I joined Champion. I got one day in the office with the team before Boris Johnson urged everyone to work from home again for the next six months. However, moving back to working from home hasn't diminished the ability to create relationships and work collaboratively. I've worked either in, or for, a multitude of agencies and in just a month at Champion I can see there is a level of teamwork and support here that is unparalleled elsewhere," states Amisa.
Joining Amisa and the rest of the team is Champion's latest addition, PR Apprentice, Alexandra House.
Alex has just completed a level three qualification in Business Administration, and joins Champion in the same year she won the BBC Young Reporter Gold Award for the South West. A budding young voice with a passion for the media sector, Alex aims to kickstart her career and learn the PR ropes from Champion. Her previous experience makes her a perfect fit for the Apprentice role, having previously managed the social media pages, and implemented a media strategy for a charity in Devon.
"I'm really excited to join the team at Champion! The small team makes for a really collaborative feel and I can't wait to get stuck in. Searching for a job whilst in lockdown was incredibly difficult, the market was saturated with newly unemployed people and the number of applicants for roles skyrocketed. The option of an apprenticeship really stood out to me as I get to learn from the team and study for a level four qualification at the same time. After my interviews with both Harry and Gabrielle, I immediately knew Champion was the perfect fit for me," says Alex.
Gabrielle Dunbar, Account Director at Champion Communications adds, "To be expanding during such uncertain times is fantastic news for Champion and is a testament to our incredible team. Despite all the challenges presented during this unprecedented, and chaotic time, we're so proud and delighted to have both Amisa and Alex join. As a team, we're looking forward to leveraging Amisa and Alex's experience and support to launch into further growth and development as we move into 2021."
Overall, 2020 has proved to be a challenging time for businesses everywhere. However, from our perspective this year has presented a series of opportunities to overcome, a chance to strengthen relationships with multiple stakeholders, adapt and grow and continue to thrive despite the pandemic instead of survive in spite of it.
Our latest case study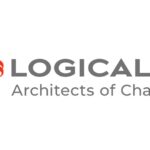 Logicalis
Logicalis had a trust problem. It was spending excessive amounts of time and money on lead and demand generation activity that was resonating with IT and Line of Business (LOB) decision-makers.
All case studies
An Award Winning B2B PR Consultancy
B2B Content Campaign of the Year – Champion Communications & MobileIron: Trouble at the Top
Best Use of Data in a Content Campaign – Champion Communications & MobileIron: Trouble at the Top
Shortlisted – B2B Campaign
of the Year (Aptum)
Best B2B Trade Campaign – Aptum
Best B2B Trade Campaign – Ivanti
Best Use of Data – Ivanti
Winner – Best Use of Data (Ivanti)
Winner – Best one-off Content Campaign (Ivanti)
Winner – Best Use of Data (Greenlight Commerce)
Winner – Best Content Campaign to Assist with Corporate Positioning (Greenlight Commerce)
Shortlisted – Best one-off Content Campaign (Aptum)
Champion Communications
is a member of the PRCA
Shortlisted – B2B Technology Campaign: It's not always sunny in the cloud – The Aptum Cloud Impact Study
Shortlisted – B2B Technology Campaign: The Public Sector Problem
Shortlisted – Best corporate decision-maker targeted campaign: Trouble at the Top, MobileIron
Winner: gold – best pr campaign, go instore
Winner: bronze – best corporate decision maker targeted campaign, Ivanti