Even though nights are getting longer, meaning more rest, here at Champion we have been working harder than ever! During September we achieved an abundance of first-rate coverage for our clients. Here are some of our September highlights.
Digital Workforce
How the connected lab can transform drug development
This month James Ewing, UK regional director of Digital Workforce, was featured in a top tier publication, The Times' Raconteur supplement. This special report featured excellent comments discussing how the development of automation, and specifically RPA (Robotic Process Automation) could restructure and totally convert the pharmaceutical manufacturing industry. This ground-breaking development not only reflects how successfully Digital Workforce is performing, but also us at Champion as we proudly represent them!
CIO Spotlight: Jukka Virkunnen, Digital Workforce
Digital Workforce's CIO Jukka Virkunnen, was featured in a Q&A article published by IDG Connect, they are an online publisher targeted at technology marketers. This is great news for Champion and Digital Workforce alike, as the publication utilises access to 35 million business decision makers from any country in the world for its content. This piece showed an insight into Jukka's life so far, and gave the readers in-depth knowledge and understanding of Digital Workforce itself.
People.ai
Artificial intelligence in marketing: when tech converges with the traditional
The founder and CEO of People.ai, Oleg Rogynskyy's, comments and thoughts were featured in Information Age. This is a tier- one tech publication which is a great achievement for Champion and People.ai! Oleg discussed how AI and Marketing are already being used in harmony and how further development into the field could progress marketing and sales abilities even further.
Greenlight
Forever 21 files for bankruptcy protection in the US – raising questions over the future of its UK stores
A shocking story broke this month; popular retail brand Forever 21 announced that it was filing for bankruptcy in the US and would be shutting 350 to 400 stores. Greenlight Commerce were given the amazing opportunity to be featured in an article published by Internet Retailing, a tier-one retail publication. Greenlight's managing director Kevin Murray explained to the readers how this reflects changing consumer behaviour towards online retail instead of in-store. This is a great piece of coverage indicating Greenlights profound knowledge of the industry, also reflecting upon us here at Champion.
MobileIron
In the final weeks of September, Champion secured more coverage from The Times' Raconteur supplement. Brain Foster, SVP of product management at MobileIron commented on zero trust. Brain commented that "zero trust is not to restrict, but rather to establish trust so the user can get access to all the services needed to do the job". Brian shows his vast understanding of the security sector and how to utilise modern-day technology to its best affect.
Best security practices for migrating to the cloud: A guide
Another great piece of coverage this month for MobileIron - Brain Foster has written a thought leadership piece for CloudTech, a website published by TechForge Media Ltd, aimed at Cloud and IT professionals. This is a great piece that highlights MobileIron's expertise in helping enterprises embrace modern work by moving to the cloud in a secure fashion, using zero trust and zero password.
A big thank you to all of our incredible clients for their support and to the team at Champion for all of their exceptional work. What a month, we can only hope for even more success in the coming months!
Our latest case study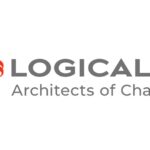 Logicalis
Logicalis had a trust problem. It was spending excessive amounts of time and money on lead and demand generation activity that was resonating with IT and Line of Business (LOB) decision-makers.
All case studies
An Award Winning B2B PR Consultancy
B2B Content Campaign of the Year – Champion Communications & MobileIron: Trouble at the Top
Best Use of Data in a Content Campaign – Champion Communications & MobileIron: Trouble at the Top
Shortlisted – B2B Campaign
of the Year (Aptum)
Best B2B Trade Campaign – Aptum
Best B2B Trade Campaign – Ivanti
Best Use of Data – Ivanti
Winner – Best Use of Data (Ivanti)
Winner – Best one-off Content Campaign (Ivanti)
Winner – Best Use of Data (Greenlight Commerce)
Winner – Best Content Campaign to Assist with Corporate Positioning (Greenlight Commerce)
Shortlisted – Best one-off Content Campaign (Aptum)
Champion Communications
is a member of the PRCA
Shortlisted – B2B Technology Campaign: It's not always sunny in the cloud – The Aptum Cloud Impact Study
Shortlisted – B2B Technology Campaign: The Public Sector Problem
Shortlisted – Best corporate decision-maker targeted campaign: Trouble at the Top, MobileIron
Winner: gold – best pr campaign, go instore
Winner: bronze – best corporate decision maker targeted campaign, Ivanti