How can facial recognition minimise fraud and identity theft in online gaming? Can businesses secure the remote work landscape with zero trust? And is graphene the wonder material that could help sustainable fashion?
As we enter autumn, our clients have turned to some major topics of discussion in the tech industry. From the best graphic design software to where channel partners are investing, September saw a variety of topics covered. Here are the highlights from this month:
Logicalis
M&A in the channel: where are partners investing?
With the current proliferation of private equity buyouts happening in the channel sector, partners have had to alter the way they make acquisitions. Logicalis managing director of UK & I Alex Louth, spoke with Channel Partner Insight about where they are investing.
Infinity
Energy Provider Inundated with Customer Calls Due to Price Hikes, Infinity Data Reveals
Infinity has seen significant spikes in call volumes to utilities providers using its platform relating to energy price cap increases. Infinity's CEO Warren Newbert gave his opinion on how utilities companies can protect their reputation whilst providing an exemplary customer experience.
Aptum
CEO Killer Question – 'I think the most influential trend right now is this concept of moving away from DevOps to DataOps'
Susan Bowen, CEO of multi-cloud managed service provider Aptum, gave her thoughts about how increasing numbers of organisations are moving away from DevOps and pivoting to DataOPs. She also explores why this could lead to organisations seeing a rise in the hiring of data engineers.
SmartRecruiters
Meet Alesia Braga, Chief Technology Officer, SmartRecruiters
SmartRecuiters CTO Alesia Braga has over 15 years' experience and a proven track record of accomplishments in building and leading world-class software development. Maximising profitability through the delivery of exceptional product quality and service, and prudent management of people, technology, and processes. Alesia gave an insight into her career so far.
Versarien
Graphene – The wonder material that could help fix unsustainable fashion.
The global sports and leisurewear market has exploded in recent years. The market is expected to be worth over $379 million by the end of the year. To capitalise on this growth, businesses need to consider how to respond to consumer demands to stay ahead of their competitors. Neill Ricketts, CEO of Versarien looked at how graphene could help businesses meet consumer demands.
SoftwareONE
Securing the remote work landscape with zero trust
Although the rise in remote/hybrid work was triggered by the pandemic, this has now become the norm for many. The working landscape has changed irrevocably and there has been a rise in many security issues as a result. SoftwareONE's Future Workplace Global Service Line Lead Amin Tavakoli looked at how the remote workplace can be secure with zero trust.
Alludo
The Best Graphic Design Software for 2022
For both beginners and professionals alike, computers and graphics software has forever changed the way designers and fine artists work. PC Mag UK looked at the best graphic design software for all designers.
Incode
How facial recognition minimizes fraud and identity theft in online gaming
In a world where young people are regularly playing online games, gaming platforms need to protect their players . Incode's Founder and CEO Ricardo Amper discusses how facial recognition technology could minimise both fraud and identity theft in online gaming.
GreyOrange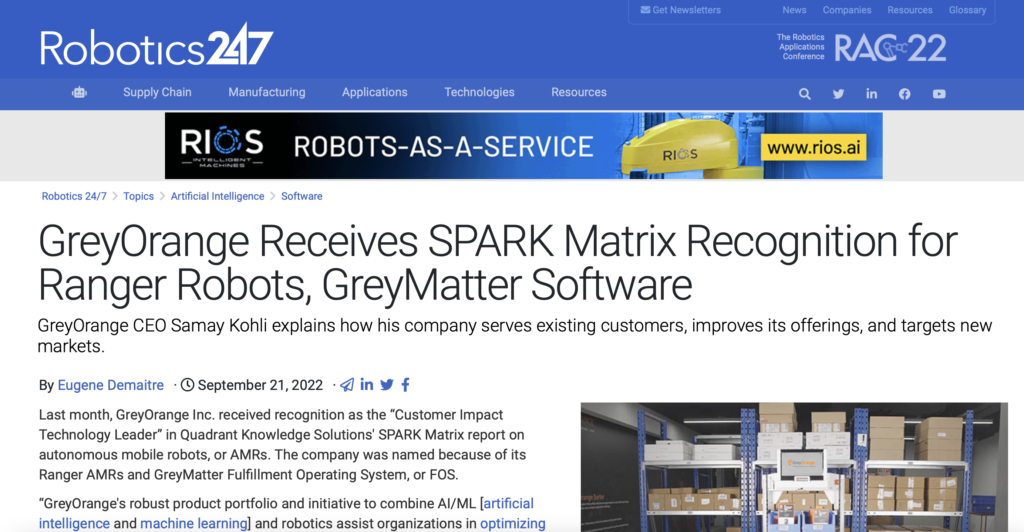 GreyOrange Receives SPARK Matrix Recognition for Ranger Robots, GreyMatter Software
Last month GreyOrange received recognition as the "Customer Impact Technology Leader" in Quadrant Knowledge Solutions' SPARK Matrix report on autonomous mobile robots. Following this announcement, GreyOrange CEO , Samay Kohli explained how his company serves existing customers, improves its offering, and targets new markets.
For more information detailing how Champion can assist you in securing earned media coverage, please email: letstalk@championcomms.com
Our latest case study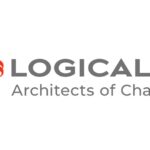 Logicalis
Logicalis had a trust problem. It was spending excessive amounts of time and money on lead and demand generation activity that was resonating with IT and Line of Business (LOB) decision-makers.
All case studies
An Award Winning B2B PR Consultancy
B2B Content Campaign of the Year – Champion Communications & MobileIron: Trouble at the Top
Best Use of Data in a Content Campaign – Champion Communications & MobileIron: Trouble at the Top
Shortlisted – B2B Campaign
of the Year (Aptum)
Best B2B Trade Campaign – Aptum
Best B2B Trade Campaign – Ivanti
Best Use of Data – Ivanti
Winner – Best Use of Data (Ivanti)
Winner – Best one-off Content Campaign (Ivanti)
Winner – Best Use of Data (Greenlight Commerce)
Winner – Best Content Campaign to Assist with Corporate Positioning (Greenlight Commerce)
Shortlisted – Best one-off Content Campaign (Aptum)
Champion Communications
is a member of the PRCA
Shortlisted – B2B Technology Campaign: It's not always sunny in the cloud – The Aptum Cloud Impact Study
Shortlisted – B2B Technology Campaign: The Public Sector Problem
Shortlisted – Best corporate decision-maker targeted campaign: Trouble at the Top, MobileIron
Winner: gold – best pr campaign, go instore
Winner: bronze – best corporate decision maker targeted campaign, Ivanti