As the leaves fall and Q4 begins, our clients continue to delve into tech's latest trends. From generative AI to inspiring stories and security insights, here are our October 2023 coverage highlights: 
CloudSmiths:
In an interview with Africa Outlook, CloudSmiths Founder and CEO Jason Timm highlighted explores the company's journey and investment in Generative AI. With a robust track record and expertise in Google Cloud, Salesforce, and more, CloudSmiths is poised for international growth. This article showcases their dedication to innovative technology like generative AI and the impact it can have on various industries.  
Agilisys:
A Property Management System Can Be a Safety Net for Hoteliers In Times of Crises 
Matthew Prosser, Regional Director at Agilisys, revealed why a Property Management System (PMS) is a safety net for hoteliers in times of crises. In Hotel Technology News, he emphasises the importance of having an effective system in place to manage bookings and provide full visibility. In the face of unforeseen crises, preparation, adaptability, and exceptional service are crucial for hoteliers to overcome challenges and ensure guest return-on-experience.
Aptum: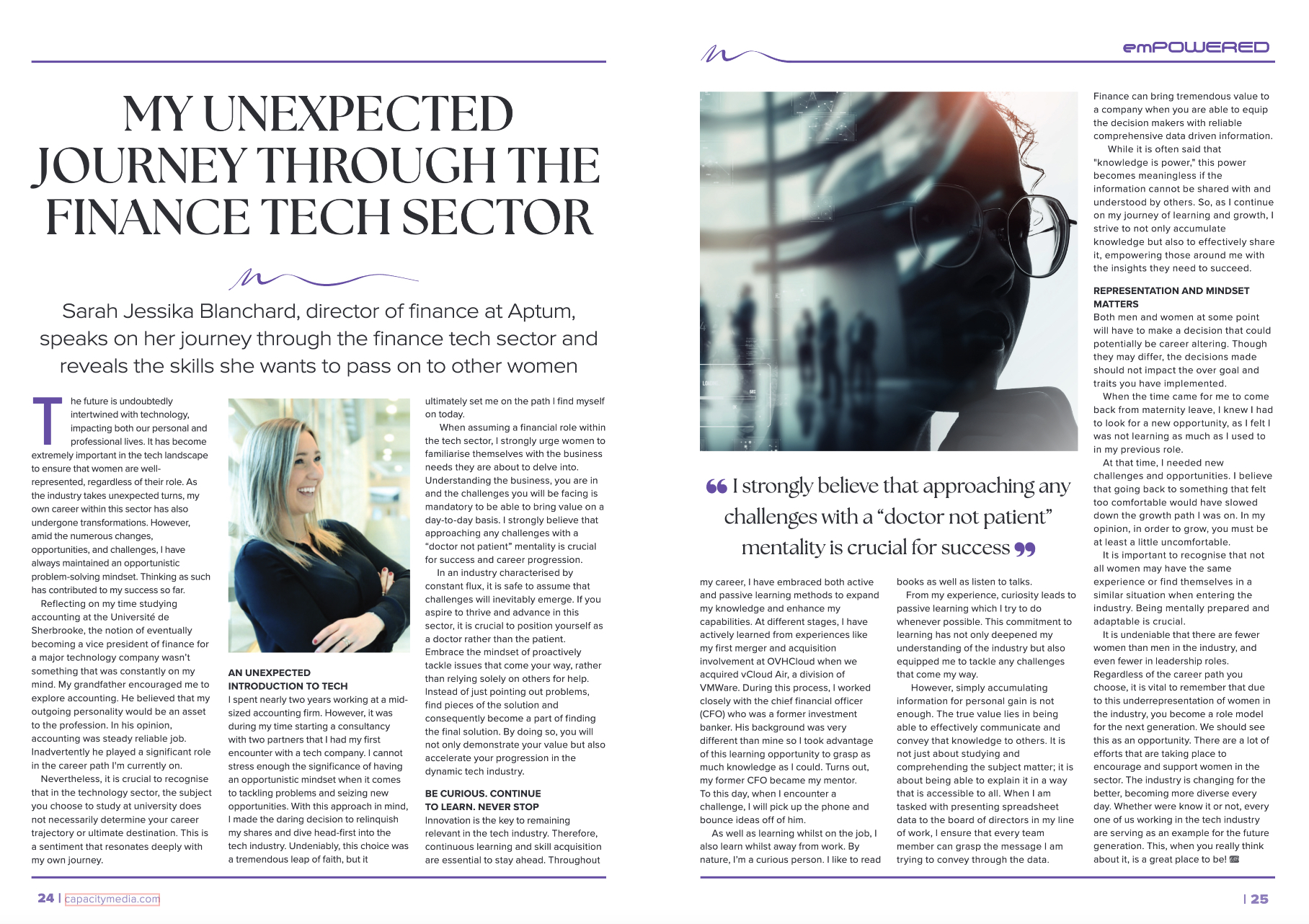 My Unexpected Journey Through The Finance Tech Sector 
 Sarah Jessika Blanchard, director of finance at Aptum, recently sat down with emPOWERED magazine to delve into her remarkable odyssey within the finance tech sector. In this interview, she recounts her inspiring journey and skills to empower women in this dynamic industry.
Ivanti Wavelink:
Inspirational Woman: Tejal Ranjan | Vice President of Marketing at Ivanti Wavelink 
Tejal Ranjan's journey from a small manufacturing shop in India to the Vice President of Marketing at Ivanti Wavelink is an inspiring tale of breaking barriers. Her interview with WeAreTechWomen reveals how perseverance, mentorship, and lifelong learning propel success. Tejal's wisdom to believe in yourself, embrace resilience, seek guidance, and nurture curiosity motivates aspiring tech leaders worldwide.
Alludo:
Navigating the turbulent waters of modern cyber security threats 
Kamal Srinivasan, SVP of Product and Program Management at Parallels, sheds light on the ever-changing cyber security landscape. As businesses embrace technology for their goals. They inadvertently face heightened threats. In this article for Innovation News Network, Kamal calls for a shift towards modern approaches like Zero-Trust Architecture and emphasises the need for constant vigilance in the dynamic tech environment.  
SoftwareOne:
How channel partners can overcome the current IT skills gap 
Tackling the growing IT skills gap is a challenge, but there are strategies for channel providers to stay competitive. Paul Wooldridge, SoftwareOne's Digital Workspace Lead for EMEA, highlights how the global IT skills gap's is impacting businesses. In an article for ChannelPro, Paul delves how organisations should balance external support from MSPs with internal upskilling efforts.  
Hoptroff:
Richard Hoptroff, CEO of Hoptroff, discusses the vulnerabilities of GNSS GPS World, focusing on the potential impacts on society and critical infrastructure sectors. It's a compelling read for those concerned about GNSS reliability and the necessity of including resilient PNT in risk registers.
Ten10:
Inspirational Woman: Jenny Briant | Academy Operations Director | Ten10 
"If I could wave a magic wand, I would wish that everyone knew that there was a place for them in the tech industry, regardless of gender; no one should feel cut off or discouraged by pursuing their interests or passions." Jenny Briant, Academy Operations Director of Ten10, shared these inspiring words in her conversation with Shelley Luckie at WeAreTechWomen, highlighting the importance of inclusivity and diversity in the tech sector. 
While this month brought exciting headlines for our clients, we also had some great coverage wins in September. Revisit the top stories from the early autumn by reading last month's highlights here.
To find out how we can help your business use earned media to drive growth, get in touch here: letstalk@championcomms.com.
Our latest case study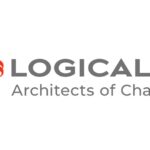 Logicalis
Logicalis had a trust problem. It was spending excessive amounts of time and money on lead and demand generation activity that was resonating with IT and Line of Business (LOB) decision-makers.
All case studies
An Award Winning B2B PR Consultancy
B2B Content Campaign of the Year – Champion Communications & MobileIron: Trouble at the Top
Best Use of Data in a Content Campaign – Champion Communications & MobileIron: Trouble at the Top
Shortlisted – B2B Campaign
of the Year (Aptum)
Best B2B Trade Campaign – Aptum
Best B2B Trade Campaign – Ivanti
Best Use of Data – Ivanti
Winner – Best Use of Data (Ivanti)
Winner – Best one-off Content Campaign (Ivanti)
Winner – Best Use of Data (Greenlight Commerce)
Winner – Best Content Campaign to Assist with Corporate Positioning (Greenlight Commerce)
Shortlisted – Best one-off Content Campaign (Aptum)
Champion Communications
is a member of the PRCA
Shortlisted – B2B Technology Campaign: It's not always sunny in the cloud – The Aptum Cloud Impact Study
Shortlisted – B2B Technology Campaign: The Public Sector Problem
Shortlisted – Best corporate decision-maker targeted campaign: Trouble at the Top, MobileIron
Winner: gold – best pr campaign, go instore
Winner: bronze – best corporate decision maker targeted campaign, Ivanti