And just like that, we are another month closer to the end 2022! The name of the game was partnerships for our clients in October. Deals inked throughout summer and early autumn are now ready for announcement across every sector of technology.
As well as partnerships, our clients discussed all things business strategies, the sustainability of business travel and the journey from start-up to a global success story. Here are our client highlights from the last month:
Logicalis
Will business air travel ever return to its pre-Covid heights?
Bob Bailkoski, CEO at Logicalis offered his thoughts to Raconteur on the sustainability of travel - and explains that the ubiquity of digital collaboration tools offers not just a feasible alternative to flying, but a preferable one. Virtual meetings have allowed global conferences from the comfort of our own office and travel isn't always necessary.
Clear Junction: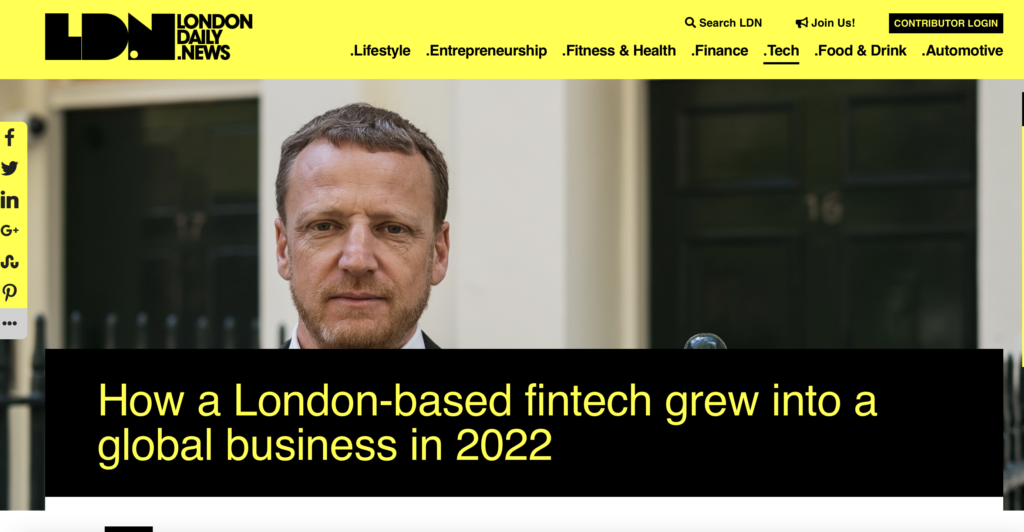 How a London-based fintech grew into a global business in 2022
LDN, a publication that specialises in London-based organisations, wrote a feature on Dima Kats, CEO of Clear Junction, on how he grew his business into the fastest-growing founder-led firm in the UK. Since 2021 Clear Junction's revenue has grown from $4million to $35million.
Ivanti Wavelink:
Security news from the week beginning 24th October 2022
Modern device management solution MDM received a security upgrade in the form of integration with parent company's Ivanti Neurons. The update was covered in Enterprise times.
LUKI:
Why a weaker pound could spark an M&A frenzy in the UK channel
The dollar's strength compared to the pound last month has sparked talks of potential mergers and acquisitions from across the pond. CTO of Logicalis Mark Benson suggests that in the short term this is more than a possibility - it's a probability.
Alludo
Latest updates to CorelDRAW Graphics Suites expand creative possibilities and deliver faster design workflow
Alludo released new updates to their CorelDRAW Graphics Suite enhancing the design process and making it easier for anyone to unlock the power of creativity. Klaus Vossen, Senior Product Manager for CorelDRAW commented that the update will "empower designers to be successful sooner with access to the tools that give them the freedom and flexibility they need to develop creative projects, on any device, and from anywhere."
GreyOrange: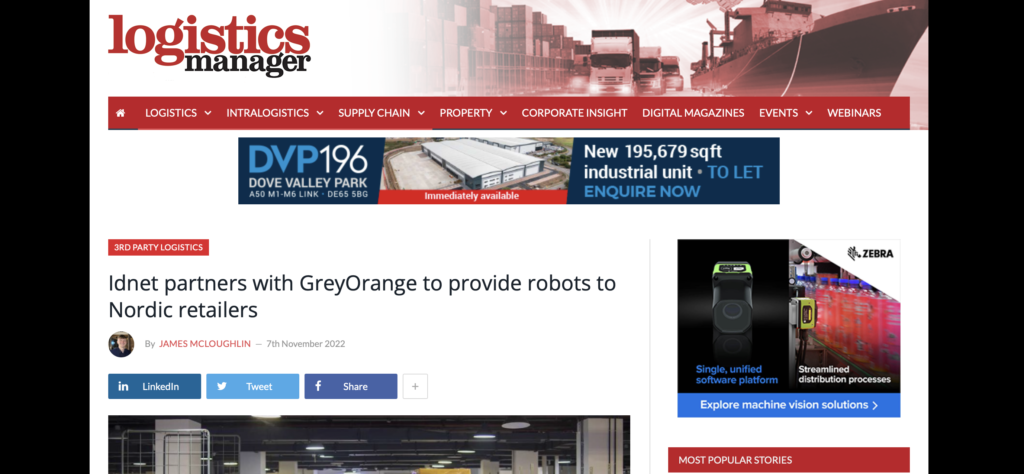 Idnet partners with GreyOrange to provide robots to Nordic retailers
To kick off the theme of partnerships in this month's roundup, GreyOrange has announced a deal with Swedish supply chain company Idnet. This partnership will provide retailers in the Nordic region with GreyOrange's autonomous robots and operating system.
Incode: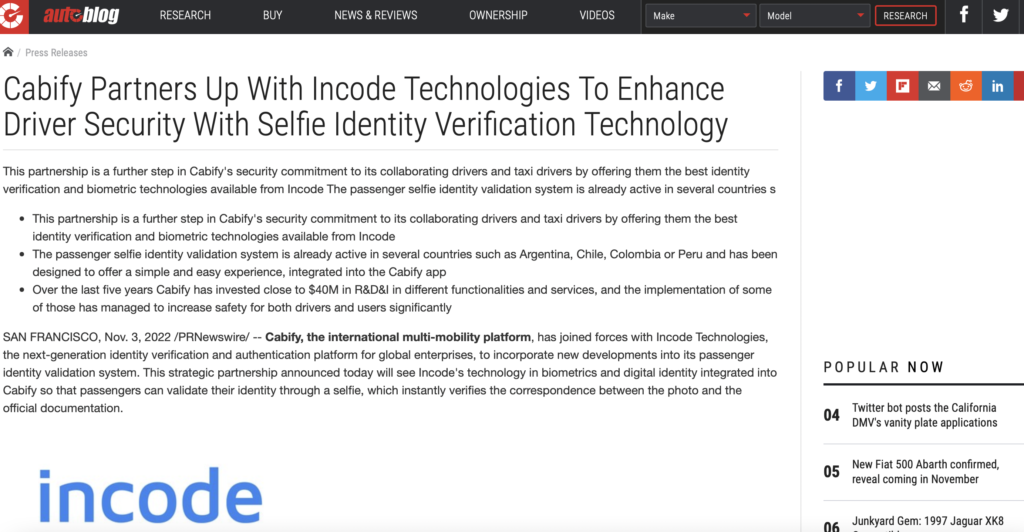 Cabify Partners Up With Incode Technologies To Enhance Driver Security With Selfie Identity Verification Technology
Autoblog, one of the largest automobile publications, covered our client Incode's partnership with ride-sharing app Cabify. Ensuring that each passenger that enters the vehicle is who they say they are, is of paramount importance for the driver's safety. Incode's selfie identity verification technology will help to ensure this is possible.
 Infinity:
How the financial services industry can boost their customer experience
The looming UK recession is causing a significant increase in anxious customers calling their financial services institutions trying to find out more information about their money. Infinity's customer service platform helps identify the core issues for customers and explains to FSIs how critical an exemplary customer service interaction is.
Versarien:
Forest firm Vesarien signs major deal with sports brand BiaBrazil
To round off our client's new partnerships, Versarien has announced their deal with BiaBrazil a major Brazilian sports brand. The press release explains how their graphene-enhanced sportswear helps keep athletes cool and comfortable. The teams have been working together for the past 16 months and the new kit is expected to hit the UK shelves by Spring next year.
For more information detailing how Champion can assist you in securing earned media coverage, please email: letstalk@championcomms.com
Our latest case study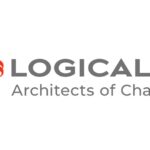 Logicalis
Logicalis had a trust problem. It was spending excessive amounts of time and money on lead and demand generation activity that was resonating with IT and Line of Business (LOB) decision-makers.
All case studies
An Award Winning B2B PR Consultancy
B2B Content Campaign of the Year – Champion Communications & MobileIron: Trouble at the Top
Best Use of Data in a Content Campaign – Champion Communications & MobileIron: Trouble at the Top
Shortlisted – B2B Campaign
of the Year (Aptum)
Best B2B Trade Campaign – Aptum
Best B2B Trade Campaign – Ivanti
Best Use of Data – Ivanti
Winner – Best Use of Data (Ivanti)
Winner – Best one-off Content Campaign (Ivanti)
Winner – Best Use of Data (Greenlight Commerce)
Winner – Best Content Campaign to Assist with Corporate Positioning (Greenlight Commerce)
Shortlisted – Best one-off Content Campaign (Aptum)
Champion Communications
is a member of the PRCA
Shortlisted – B2B Technology Campaign: It's not always sunny in the cloud – The Aptum Cloud Impact Study
Shortlisted – B2B Technology Campaign: The Public Sector Problem
Shortlisted – Best corporate decision-maker targeted campaign: Trouble at the Top, MobileIron
Winner: gold – best pr campaign, go instore
Winner: bronze – best corporate decision maker targeted campaign, Ivanti