As we approach the end of a vibrant Spring season, we take a moment to reflect over the month of May and the abundance of media highlights that have been fuelling our clients' growth.
Throughout this eventful month, our clients ventured into prominent publications, leaving their mark as they shared their insights with notable platforms like City A.M. and The HR Director. As sustainability, Artificial Intelligence, and supply chain blockages continue to dominate the headlines, our clients have proudly showcased their efforts in shaping these challenges of today into the triumphs of tomorrow.
Check out our clients' May coverage highlights below:
CloudSmiths
CloudSmiths CEO tells all on 2023 UK growth strategy
South Africa-based Salesforce partner CloudSmiths says it's looking to develop its skills to grow its market share in the UK. CRN spoke with CEO Jason Timm to find out what goals he wants CloudSmiths to reach in the UK market this year. Timm revealed a large part of his UK plan is through the use of partnerships.
Ten10
The over 50s can bridge the digital skills gap
In March's budget announcement, Jeremy Hunt announced a drive to motivate over-50s back into work through the introduction of 'returnships'; programmes aimed at upskilling and reskilling older workers to re-join the workforce. The UK is facing a chronic digital skills crisis, with over half of employers saying they are struggling to find candidates with the right skills for tech positions. Ash Gawthorp, Chief Academy Officer at Ten10 spoke with The HR Director about how over-50s might be one of the ways that the UK can help bridge this gap.
SmartRecruiters
SmartRecruiters Earns Strategic Leader Distinction in Fosway 9-Grid™ for Talent Acquisition for Third Year Straight
SmartRecruiters were declared a Strategic Leader for the third year in a row in Fosway Group's recently released 2023 9-Grid™ for Talent Acquisition. The prestigious recognition is the latest testament to its sustained performance in delivering exceptional solutions that meet the complex recruitment demands of enterprise clients while facilitating the achievement of their hiring objectives. The news was covered by Employer News.
Aptum
Companies everywhere are struggling with higher cloud costs than expected
Aptum released its annual Cloud Impact Study 2023, based on the opinions of senior IT professionals across large organizations in the US, Canada and UK. The first instalment of their report for 2023 revealed that more than one-third (36%) of the respondents believe that delivering cost predictability is one of the key challenges that face their organization. Cloud costs are high and the benefits aren't being realised by all businesses. TechRadar covered the release.
Logicalis
Logicalis CEO: Sustainability efforts being accelerated
Bob Bailkoski, CEO of Logicalis is driving the firm's sustainability efforts with a passion to improve not only its own position but to support and encourage customers to also take further steps to save the planet. There is a sense of urgency around sustainability; it's clear that time is a factor in trying to limit the long-term damage to the planet. Bailkoski spoke with MicroScope about Logicalis's sustainability efforts.
SoftwareONE
How should financial institutions prepare for the future of work?
The workplace of today isn't the same as it was a couple of years ago. With technological developments and employee behavioural changes, there has been a significant shift in the future of work. To keep and attract talent, hybrid working must be embraced. Paul Wooldridge, Digital Workplace Customer Service Delivery Manager at SoftwareONE speaks with Futures Parity about how financial institutions should prepare for the future of work.
GreyOrange
We shouldn't be running out of tomatoes because we can't sort out our supply chains
Bad weather in Europe and Northern Africa over the last month has led to certain items being in short supply across the UK. These product shortages have highlighted the lack of flexibility in global supply chains and the subsequent impact on retailers. It's do-or-die when it comes to transforming supply chain operations. Akash Gupta, co-founder and CEO of GreyOrange speaks with City A.M. about why robotics and automation are more important than ever to help overcome these shortages.
Clear Junction
Fintech Employees Are at Risk of Being Replaced by AI … Or Are They?
Following the news that BT, is looking to replace 55,000 roles with AI by the end of the decade, The Fintech Times spoke with Elena Mouza, People Director at Clear Junction about the benefits of AI. AI shouldn't be viewed as a human's replacement, but rather an enhancer. By automating compliance, monitoring, enhancing customer due diligence, improving fraud detection, streamlining regulatory reporting, and providing compliance training for staff, the potentialities of AI will forever change fintech.
Alludo
Organisations are making it clear to investors, regulators, staff and customers that environmental, social and governance are a key priority in 2023. Over the coming years, there will be more and more companies that include energy-efficient and low-emission operations in their corporate strategy and restructure their operations. So how can green IT practices help companies meet organisational ESG goals? Prashant Ketkar, CTO and Product Officer at Alludo spoke with Datacentre Review about the importance of Green IT.
To sign up to our newsletter and keep in touch with regular Champion news and insights, click here.
Our latest case study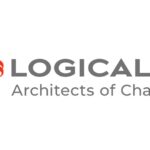 Logicalis
Logicalis had a trust problem. It was spending excessive amounts of time and money on lead and demand generation activity that was resonating with IT and Line of Business (LOB) decision-makers.
All case studies
An Award Winning B2B PR Consultancy
B2B Content Campaign of the Year – Champion Communications & MobileIron: Trouble at the Top
Best Use of Data in a Content Campaign – Champion Communications & MobileIron: Trouble at the Top
Shortlisted – B2B Campaign
of the Year (Aptum)
Best B2B Trade Campaign – Aptum
Best B2B Trade Campaign – Ivanti
Best Use of Data – Ivanti
Winner – Best Use of Data (Ivanti)
Winner – Best one-off Content Campaign (Ivanti)
Winner – Best Use of Data (Greenlight Commerce)
Winner – Best Content Campaign to Assist with Corporate Positioning (Greenlight Commerce)
Shortlisted – Best one-off Content Campaign (Aptum)
Champion Communications
is a member of the PRCA
Shortlisted – B2B Technology Campaign: It's not always sunny in the cloud – The Aptum Cloud Impact Study
Shortlisted – B2B Technology Campaign: The Public Sector Problem
Shortlisted – Best corporate decision-maker targeted campaign: Trouble at the Top, MobileIron
Winner: gold – best pr campaign, go instore
Winner: bronze – best corporate decision maker targeted campaign, Ivanti