In the UK, we are slowly emerging from lockdown and heading towards the warmer months. As we welcome some nicer weather, Team Champion would like to share and celebrate some of our coverage highlights from June:
Go Instore
Go Instore Co-Founder speaks to Ian King Live on Sky News
We kicked off our engagement with Go Instore with a huge win! Andre Hordagoda, Go Instore's CEO and Co-Founder, was interviewed live on Sky News by business reporter Ian King. In the same week that non-essential stores re-opened, Andre discusses the future of retail and how Go Instore is helping brands to deliver an in-store experience online across the world.
Samsung UK & Ireland accelerates customer video support to beat lockdown
To announce Go Instore's recent partnership, Samsung UK & Ireland's Online Director, Nick White spoke with Diginomica. Nick and journalist Gary Flood discussed how Go Instore's technology is helping Samsung to better support its customers during the lockdown and beyond. Nick shares how working with Go Instore has helped bring the online retail journey to life more effectively by connecting product experts with customers shopping online.
Aptum
How IoT can unlock the potential of big data in enterprise
In a ten-page spread, Aptum's CEO and President, Susan Bowen, featured in this month's Business Chief Europe. In this piece, Susan shares how IoT will increase the amount of data available to enterprises and why it is crucial that businesses harness the right infrastructure to maximise their data.
Keeping the lights on: Managing data centre engineers through COVID-19
This month, Susan considers how data centres are being managed in light of the COVID-19 crisis via Computer Weekly. Although social distancing measures limit the risk of infection and guarantee the safety of data centre engineers, the guidelines could add to workloads, shift duration, and increase pressure on workers.
MobileIron
MobileIron boss on why frontline workers are being targeted by hackers
Following an interview with David Critchley, MobileIron's UK & Ireland Director, CRN published an article on the cybersecurity risk posed to the healthcare sector. This piece highlights the cybersecurity dilemma that healthcare organisations are facing. By commenting on a current and highly relevant topic, this piece helps increase brand awareness for MobileIron among an audience of over 100,000 channel partners.
Tackling the increase in sophisticated phishing attacks
In an article in SC Magazine, David Critchley discusses the fact that phishing attacks are the biggest threat to enterprise security today, and they are on the rise. In this piece, David shares invokes a sense of urgency to tackle the increase in phishing attacks and highlights the best methods to combat these threats.
Logicalis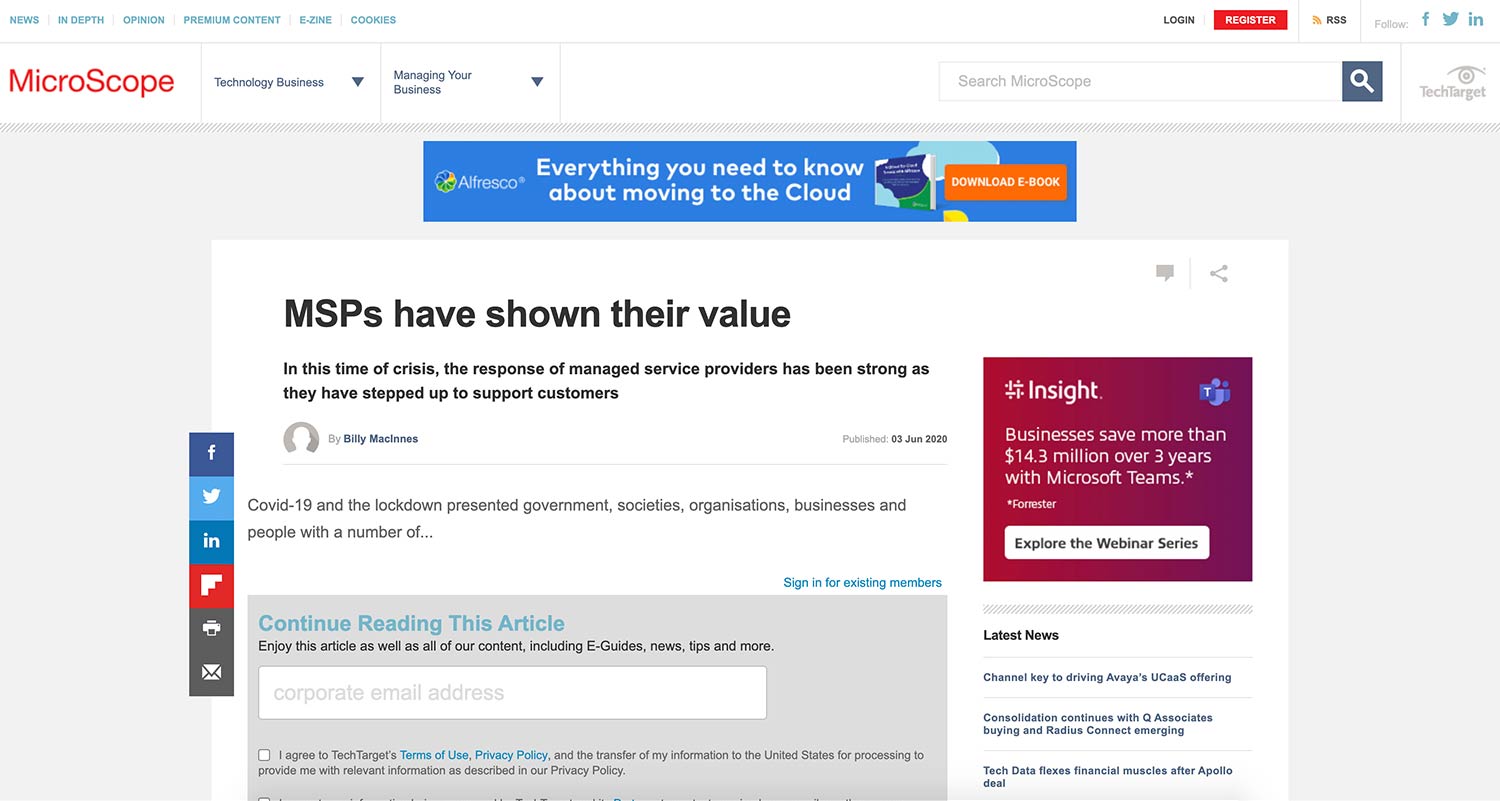 Bob Bailkoski, Logicalis' CEO, commented on the role and value of MSPs during the lockdown and beyond for an article in MicroScope. Bob discusses why he believes business owners will support flexible working environments as many organisations have adapted quickly and successfully to working remotely and continued business as usual as much as possible.
Hoptroff
This month, Hoptroff's Founder and CTO, Richard Hoptroff, shared the impact that emerging technologies are having on timing solutions in the financial services in his latest article for Financial Derivative. The editor provided some glowing feedback on the quality of this piece of content, which has helped the Champion team develop a lasting relationship!
It has been another brilliant month for Champion and once again we would like to thank our clients for their constant support and collaboration. All this great work wouldn't be possible without them!
Our latest case study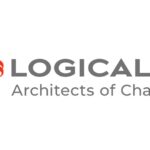 Logicalis
Logicalis had a trust problem. It was spending excessive amounts of time and money on lead and demand generation activity that was resonating with IT and Line of Business (LOB) decision-makers.
All case studies
An Award Winning B2B PR Consultancy
B2B Content Campaign of the Year – Champion Communications & MobileIron: Trouble at the Top
Best Use of Data in a Content Campaign – Champion Communications & MobileIron: Trouble at the Top
Shortlisted – B2B Campaign
of the Year (Aptum)
Best B2B Trade Campaign – Aptum
Best B2B Trade Campaign – Ivanti
Best Use of Data – Ivanti
Winner – Best Use of Data (Ivanti)
Winner – Best one-off Content Campaign (Ivanti)
Winner – Best Use of Data (Greenlight Commerce)
Winner – Best Content Campaign to Assist with Corporate Positioning (Greenlight Commerce)
Shortlisted – Best one-off Content Campaign (Aptum)
Champion Communications
is a member of the PRCA
Shortlisted – B2B Technology Campaign: It's not always sunny in the cloud – The Aptum Cloud Impact Study
Shortlisted – B2B Technology Campaign: The Public Sector Problem
Shortlisted – Best corporate decision-maker targeted campaign: Trouble at the Top, MobileIron
Winner: gold – best pr campaign, go instore
Winner: bronze – best corporate decision maker targeted campaign, Ivanti