It's International Women's Day, a day for acknowledging and bringing attention to gender equality. March 8th represents a day when everyone should take the time to look at the women around us who inspire us every day; whether that's colleagues, family, friends or those in the public eye.
At Champion, we wanted to take a moment to speak about the women who inspire us. Here's what the team had to say:
Gabrielle: "As the first woman to be elected to Facebook's Board of Directors and founder of the Lean In Foundation (a non-profit organisation offering women inspiration and support to help them achieve their goals), Sheryl Sandberg is an aspiration to all businesswomen. My biggest lesson from her? To be fearless: as she puts it, 'What would you do if you weren't afraid?'"
Josh: "My Inspirational Woman is my Great Aunt, Joy Laguda. She has an MBE for her service to the Council of Newham and the local community. Prior to going into politics, she was a nurse for 30 years. She was one of the first black nurses to become a ward manager in London. Currently, now she is a council for Newham & and a civic ambassador. In 2003 she was the Mayor of Newham."
Niamh: "My inspirational woman is Dolly Parton. Not (only) because of her incredible music career, but also because of The Imagination Library – a charity created by Dolly that gives books to young children for free. It's been proven that the programme has helped children excel in reading, something that feels particularly poignant now in a time of economic downturn where some children and their families will be hit the hardest. Education should be accessible to all, and Dolly's work will help in tackling the vast inequality we see across the sectors. Whether it be tech or the arts, everyone should have the chance to pursue their passions."
Hannah: "Reshma Saujani has spent more than a decade building movements to fight for women and girls' economic empowerment and working to close the gender gap in the tech sector. As the founder of Girls Who Code, she has grown the organisation to one of the largest and most prestigious non-profits in the US. I strongly believe that we need to encourage more women into the tech sector with organisations such as Reshma's leading the way. Inspiring women to break stereotypes and pursue their passions is highly commendable and Reshma has shown me the importance of supporting the women around you. She is one of the people who inspire me to strive and reach for my goals."
Georges: "My mum. She is strong-willed, resilient, and extremely charismatic which has allowed her to achieve her life goals. She takes the trope of being "a difficult black woman" and turns it on its head – flipping the narrative to her advantage. She always says, "I would rather be the difficult woman because they are the ones who initiated change and made history." I admire her a lot for that. Women really have resilience like no other on the planet and that's why they are the key to any business's success."
Liv: "The woman who has always inspired me is my grandma Lesley. She isn't rich or famous, but she's a success in terms of how far she has made it within such a constrictive environment. Western Australia in the 1960s certainly wasn't the most equal of societies to be a woman. Many women had no other option than to be a housewife, dependent on their husbands in every way. In defiance of that path, Lesley became a primary school teacher. The personal income provided her with the resources to become a single mother when she had to, and the strength and independence that she still carries to this day. Even with a career of her own, she still faced unfathomable challenges; from being paid just a fraction of her male colleagues' salaries to having her intelligence constantly belittled. She continues to hold a lot of resentment towards the society she once lived in, but I also know how unbelievably happy it makes her that I won't ever have to suffer to the same extent. Unfortunately, women continue to be underrepresented in tech, but it's women like my grandma who have shown us that all glass ceilings can be shattered."
Tara: "Tabitha Goldstaub is exactly the type of person you'd describe as a tech pioneer. I'm fascinated by her entrepreneurship in the AI space and how she strives to uplift the positive potential of tech. Tabitha frequently critiques AI's potential for bias, emphasising: "If you train AI based on racist, sexist information, you can't be surprised that it becomes racist and sexist". She breaks down the 'tech-bro' barriers of technology, making the sector more of an encouraging space for women."
Our latest case study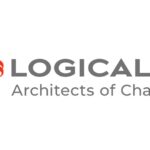 Logicalis
Logicalis had a trust problem. It was spending excessive amounts of time and money on lead and demand generation activity that was resonating with IT and Line of Business (LOB) decision-makers.
All case studies
An Award Winning B2B PR Consultancy
B2B Content Campaign of the Year – Champion Communications & MobileIron: Trouble at the Top
Best Use of Data in a Content Campaign – Champion Communications & MobileIron: Trouble at the Top
Shortlisted – B2B Campaign
of the Year (Aptum)
Best B2B Trade Campaign – Aptum
Best B2B Trade Campaign – Ivanti
Best Use of Data – Ivanti
Winner – Best Use of Data (Ivanti)
Winner – Best one-off Content Campaign (Ivanti)
Winner – Best Use of Data (Greenlight Commerce)
Winner – Best Content Campaign to Assist with Corporate Positioning (Greenlight Commerce)
Shortlisted – Best one-off Content Campaign (Aptum)
Champion Communications
is a member of the PRCA
Shortlisted – B2B Technology Campaign: It's not always sunny in the cloud – The Aptum Cloud Impact Study
Shortlisted – B2B Technology Campaign: The Public Sector Problem
Shortlisted – Best corporate decision-maker targeted campaign: Trouble at the Top, MobileIron
Winner: gold – best pr campaign, go instore
Winner: bronze – best corporate decision maker targeted campaign, Ivanti