What a great way to end the week!
CEO and Co-Founder of GreyOrange, Samay Kohli, spoke with Ian King this morning about how warehosue automation could help reduce shortages of fruit and veg in the UK.
You can listen to the interview on The Ian King Business Podcast: (15:50) on Spotify here.
Our latest case study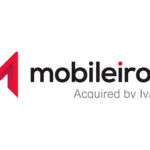 MobileIron
MobileIron (acquired by Ivanti), is a global enterprise security and mobility company based in the US. In February 2020, MobileIron came to Champion with a problem. It was struggling to stand out amongst its desired target audience of Enterprise C-Suite decision makers.
All case studies
An Award Winning B2B PR Consultancy
B2B Content Campaign of the Year – Champion Communications & MobileIron: Trouble at the Top
Best Use of Data in a Content Campaign – Champion Communications & MobileIron: Trouble at the Top
Shortlisted – B2B Campaign
of the Year (Aptum)
Best B2B Trade Campaign – Aptum
Best B2B Trade Campaign – Ivanti
Best Use of Data – Ivanti
Winner – Best Use of Data (Ivanti)
Winner – Best one-off Content Campaign (Ivanti)
Winner – Best Use of Data (Greenlight Commerce)
Winner – Best Content Campaign to Assist with Corporate Positioning (Greenlight Commerce)
Shortlisted – Best one-off Content Campaign (Aptum)
Champion Communications
is a member of the PRCA
Shortlisted – B2B Technology Campaign: It's not always sunny in the cloud – The Aptum Cloud Impact Study
Shortlisted – B2B Technology Campaign: The Public Sector Problem
Shortlisted – Best corporate decision-maker targeted campaign: Trouble at the Top, MobileIron
Winner: gold – best pr campaign, go instore
Winner: bronze – best corporate decision maker targeted campaign, Ivanti