Silicon Valley-based identity platform, Incode Technologies, has selected Champion Communications to help it accelerate its growth across EMEA. Champion will provide Incode with strategic communications in key EMEA regions, designed to generate awareness, trust and credibility in Incode's solution and help it to attract new business as a result.
Incode's vision is to create trust in the digital world by reinventing the way in which people verify and authenticate their identity online. Incode's solution can be applied to a range of different use cases, such as enabling someone to check-in to a hotel or open a bank account in 30 seconds, and in 2021, the brand was granted unicorn status after being valued at $1.25billion USD.
Jonathan Andresen, Senior Marketing Director at Incode said: "This is a really exciting time for Incode. During the next 12 months, we will be looking to maintain our position as industry pioneers by investing in our platform so that we can continue to deliver the best-in-class identity solution on the market. Expanding our customer base across EMEA is a key next step for us, and thus we have chosen to work with Champion Communications due to their proven track record in helping technology brands in our position accelerate their growth."
Harry Webster, Associate Director at Champion Communications said: "The identity access marketplace is currently at an inflection point, with there being a plethora of brands all competing for market share. Our job will be to make sure decision-makers across Incode's target vertical sectors are aware that Incode's solution is the best on the market."
To find out more about Incode Technologies, you can visit: www.incode.com. For press inquiries email incode@championcomms.com.
Our latest case study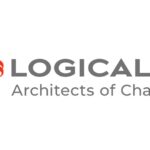 Logicalis
Logicalis had a trust problem. It was spending excessive amounts of time and money on lead and demand generation activity that was resonating with IT and Line of Business (LOB) decision-makers.
All case studies
An Award Winning B2B PR Consultancy
B2B Content Campaign of the Year – Champion Communications & MobileIron: Trouble at the Top
Best Use of Data in a Content Campaign – Champion Communications & MobileIron: Trouble at the Top
Shortlisted – B2B Campaign
of the Year (Aptum)
Best B2B Trade Campaign – Aptum
Best B2B Trade Campaign – Ivanti
Best Use of Data – Ivanti
Winner – Best Use of Data (Ivanti)
Winner – Best one-off Content Campaign (Ivanti)
Winner – Best Use of Data (Greenlight Commerce)
Winner – Best Content Campaign to Assist with Corporate Positioning (Greenlight Commerce)
Shortlisted – Best one-off Content Campaign (Aptum)
Champion Communications
is a member of the PRCA
Shortlisted – B2B Technology Campaign: It's not always sunny in the cloud – The Aptum Cloud Impact Study
Shortlisted – B2B Technology Campaign: The Public Sector Problem
Shortlisted – Best corporate decision-maker targeted campaign: Trouble at the Top, MobileIron
Winner: gold – best pr campaign, go instore
Winner: bronze – best corporate decision maker targeted campaign, Ivanti