And just like that, the first month of 2022 is over. January provides us with a chance to get excited about the prospect of a new year and new opportunities. Our clients shared this feeling, with many exploring their predictions for 2022, as well as providing valuable insights into how 2021 shaped the progress we expect to see in the technology industry.  
Topics covered this month include how the role of the CIO has changed, how can IoT be used to help relieve the pressure in the supply chain and the emergence of graphene in textiles. Read more in January's Coverage Highlights: 
A Time to take Stock (Page 144)
The pandemic threw the global supply chain into a whirlwind as demand for certain products skyrocketed and labour shortages hit every industry. Marcus Jeffery, Territory Manager UK&I at Ivanti Wavelink featured in Fastener and Fixer Magazine to talk about how implementing IoT into supply chains will help ease the strain by quickly identifying issues to ensure that they are rectified, as well as how IoT will also simplify tasks, improving worker productivity and combatting the labour shortages.  
Gartner research suggests that investment in AI from Communication Services Providers (CSP's) will grow from 30% in 2020 to 70% in 2025 to handle ever-developing networks. TM Forum's VP of Customer Experience, AI and Data, Aaron Boseman Patel, shared how he believed CSPs can develop next-generation networks in January's edition of Technology Record.  
The supply chain situation room: managing January returns  
Now that Christmas has passed, retailers are faced with another harsh reality: January returns. Alongside the ongoing supply chain issues and labour shortages, retailers are managing an influx of return requests, putting additional strain on fulfilment centres. Akash Gupta, CTO of GreyOrange, featured in Retail Week discussing how AI and robotics can aid retailers fighting the peak in reverse logistics. When integrated into returns operations robotics can process returns faster, allowing for inventory to be resold faster, meaning that brands can reprioritise their staff away from menial tasks. 
HeleCloud announces its status as an AWS Managed Service Provider (MSP) Partner  
January also saw HeleCloud announce that it is now an Amazon Web Services (AWS) managed service provider partner. The partnership reinforces HeleCloud's expertise in providing end-to-end AWS solutions to customers who are at any stage of their cloud adoption journey. The announcement was covered by Threat Technology.  
Clothes made with graphene are pioneering the sustainability push for the textiles industry. Versarien's partnership with Superdry was discussed in an interview with CEO Neill Ricketts and World Textile Information Network, as Neill explored the potential for graphene in the clothes we wear.  Graphene is being used by Superdry to create heat conductive garments to keep the user warm whilst also increasing the durability of the garment.  
Results from Logicalis' Global CIO Survey found that the pandemic has fundamentally changed the role of the CIO. Toby Alcock, Logicalis CTO, discussed the findings in Information Age, explaining that the last two years have seen CIOs focus more on digital transformation as many day-to-day activities moved to virtual settings. Toby went on to explore the fact that CIOs are interacting more with customers to develop platforms that solve key challenges they are facing.  
For more information detailing how Champion can assist you in securing earned media coverage, please email: letstalk@championcomms.com    
Our latest case study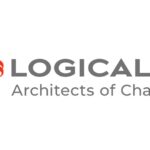 Logicalis
Logicalis had a trust problem. It was spending excessive amounts of time and money on lead and demand generation activity that was resonating with IT and Line of Business (LOB) decision-makers.
All case studies
An Award Winning B2B PR Consultancy
B2B Content Campaign of the Year – Champion Communications & MobileIron: Trouble at the Top
Best Use of Data in a Content Campaign – Champion Communications & MobileIron: Trouble at the Top
Shortlisted – B2B Campaign
of the Year (Aptum)
Best B2B Trade Campaign – Aptum
Best B2B Trade Campaign – Ivanti
Best Use of Data – Ivanti
Winner – Best Use of Data (Ivanti)
Winner – Best one-off Content Campaign (Ivanti)
Winner – Best Use of Data (Greenlight Commerce)
Winner – Best Content Campaign to Assist with Corporate Positioning (Greenlight Commerce)
Shortlisted – Best one-off Content Campaign (Aptum)
Champion Communications
is a member of the PRCA
Shortlisted – B2B Technology Campaign: It's not always sunny in the cloud – The Aptum Cloud Impact Study
Shortlisted – B2B Technology Campaign: The Public Sector Problem
Shortlisted – Best corporate decision-maker targeted campaign: Trouble at the Top, MobileIron
Winner: gold – best pr campaign, go instore
Winner: bronze – best corporate decision maker targeted campaign, Ivanti