SoftwareONE, a global software and cloud solutions provider, has chosen Champion Communications to provide strategic communications in the UK to raise awareness of its growing portfolio of cloud-based services and solutions.   
Melissa Talago, Global Head of Content Marketing & Thought Leadership said: "The traditional view of SoftwareONE has been that of a software license reseller.  However, our portfolio is so much broader than that. Through our partnerships with AWS and Azure, and acquisitions of businesses such as HeleCloud and Centiq, we can accelerate and support our clients at every stage of their cloud journey."   
"We have chosen to work with Champion Communications to help us shift the perception of SoftwareONE away from that traditional view and showcase our breadth of capabilities as a cloud-services provider."   
Harry Webster, Associate Director, Champion Communications added: "In the last few years, SoftwareONE has been rapidly increasing its capabilities as a cloud-based services and solutions provider. It has strategically strengthened its relationships with major cloud players AWS and Microsoft Azure, while also completing several acquisitions in EMEA to expand its service expertise, particularly around SAP on the cloud. It will be Champion's mission to communicate the breadth and depth of SoftwareONE's services and expertise as a major cloud player to the UK market."  
The account team will be led by Associate Director, Harry Webster, with Account Management provided by Georges Nellany, and media relations support provided by Ross Bowes.
To find out more about SoftwareONE, you can visit: www.softwareone.com. For press inquiries email softwareone@championcomms.com. 
Our latest case study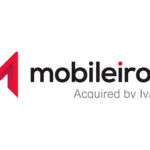 MobileIron
MobileIron (acquired by Ivanti), is a global enterprise security and mobility company based in the US. In February 2020, MobileIron came to Champion with a problem. It was struggling to stand out amongst its desired target audience of Enterprise C-Suite decision makers.
All case studies
An Award Winning B2B PR Consultancy
B2B Content Campaign of the Year – Champion Communications & MobileIron: Trouble at the Top
Best Use of Data in a Content Campaign – Champion Communications & MobileIron: Trouble at the Top
Shortlisted – B2B Campaign
of the Year (Aptum)
Best B2B Trade Campaign – Aptum
Best B2B Trade Campaign – Ivanti
Best Use of Data – Ivanti
Winner – Best Use of Data (Ivanti)
Winner – Best one-off Content Campaign (Ivanti)
Winner – Best Use of Data (Greenlight Commerce)
Winner – Best Content Campaign to Assist with Corporate Positioning (Greenlight Commerce)
Shortlisted – Best one-off Content Campaign (Aptum)
Champion Communications
is a member of the PRCA
Shortlisted – B2B Technology Campaign: It's not always sunny in the cloud – The Aptum Cloud Impact Study
Shortlisted – B2B Technology Campaign: The Public Sector Problem
Shortlisted – Best corporate decision-maker targeted campaign: Trouble at the Top, MobileIron
Winner: gold – best pr campaign, go instore
Winner: bronze – best corporate decision maker targeted campaign, Ivanti