Champion Communications, the PR consultancy that helps to accelerate growth for B2B technology brands, has been chosen by managed service provider Claremont to provide it with UK PR.
Claremont  is an Oracle specialist managed service and cloud applications provider. It is the UK's leading independent provider of Oracle E-Business Suite and Oracle Cloud Applications, helping its customers gain maximum value out their Oracle investment.
Claremont's deep Oracle expertise and excellent service delivery has enabled it to attract an impressive portfolio of clients, including the National Trust, Virgin Trains and Sony UK. Champion Communications will help Claremont add to this client roster by raising awareness and building trust in the Claremont brand amongst core audience groups in the UK.
Most recently, Claremont has utilised its Oracle expertise to help its clients navigate through the COVID-19 crisis. Claremont designed an end-to-end furlough solution based on Oracle HCM that has allowed businesses to furlough staff effectively and efficiently, ensuring that they paid on time and in compliance with all regulations. The agility of Claremont's solution enabled their customers to adapt to and overcome one of the many challenges presented by COVID-19.
Piers Hesketh-Gardener, Head of Marketing, Claremont commented: "At Claremont, we consistently receive off the chart customer satisfaction scores, and this is something we are really proud off. Now is the time to amplify that work and grow as a result and this why we have chosen to work with Champion.
By partnering with Champion Communications, we know that we are working with a PR consultancy that has a proven track record in using earned media to help B2B technology brands, such as ours, grow."
The account is led by Account Director, Harry Webster and Champion MD Richard Cook, with support from Account Executive, Tim Brennan.
Harry Webster commented, "Now more than ever, organisations are looking to managed service providers to help them maintain their critical IT infrastructure and ensure business continuity and this presents a real opportunity for Claremont. We want to help Claremont stand out from the crowd, showcase its excellence and win more business as a result."
Our latest case study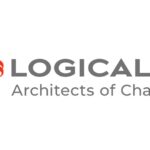 Logicalis
Logicalis had a trust problem. It was spending excessive amounts of time and money on lead and demand generation activity that was resonating with IT and Line of Business (LOB) decision-makers.
All case studies
An Award Winning B2B PR Consultancy
B2B Content Campaign of the Year – Champion Communications & MobileIron: Trouble at the Top
Best Use of Data in a Content Campaign – Champion Communications & MobileIron: Trouble at the Top
Shortlisted – B2B Campaign
of the Year (Aptum)
Best B2B Trade Campaign – Aptum
Best B2B Trade Campaign – Ivanti
Best Use of Data – Ivanti
Winner – Best Use of Data (Ivanti)
Winner – Best one-off Content Campaign (Ivanti)
Winner – Best Use of Data (Greenlight Commerce)
Winner – Best Content Campaign to Assist with Corporate Positioning (Greenlight Commerce)
Shortlisted – Best one-off Content Campaign (Aptum)
Champion Communications
is a member of the PRCA
Shortlisted – B2B Technology Campaign: It's not always sunny in the cloud – The Aptum Cloud Impact Study
Shortlisted – B2B Technology Campaign: The Public Sector Problem
Shortlisted – Best corporate decision-maker targeted campaign: Trouble at the Top, MobileIron
Winner: gold – best pr campaign, go instore
Winner: bronze – best corporate decision maker targeted campaign, Ivanti