Champion has been shortlisted three times in this year's PRCA Dare Awards! These awards recognise the very best PR and communications professionals in London and the South East, decided by a panel of highly regarded industry experts.
MobileIron's 'Penetrating the Public Sector' campaign and Aptum's 'SD-Wott?' campaign have both been shortlisted.
For MobileIron, we devised a campaign that would help the business break into the public sector and facilitate sales conversations with public sector prospects. Becca Chambers, MobileIron's Head of Global Corporate Communications said: "Working with Champion has been a dream from day one. The team's sale-centric approach to PR has not only resulted in exquisite coverage but has also given our sales teams valuable collateral that they can share with prospects to progress conversations."
At Aptum, the sales team was struggling to initiate sales conversations about the SD-WAN product with decision makers. We helped to develop sustained media coverage to give the sales team a constant stream of content that they could use in the conversations they were having. Aptum's CEO, Susan Bowen said: "Working with the Champion team is truly an extension of our Aptum family. The team is able to source market data, develop research which underpins our capabilities in driving demand generation activities and enabling the conversion of leads."
These nominations follow on from our success at the Corporate Content Awards where we won in three categories!
For this year's PRCA Dare Awards, our work has been noticed and nominated for multiple awards:
Twice in the 'Best trade and B2B campaign award' category
'Best use of data analytics' category
Thank you to the teams at MobileIron and Aptum for their collaboration on these campaigns. We can't wait for the awards ceremony in September!
Our latest case study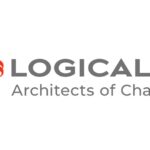 Logicalis
Logicalis had a trust problem. It was spending excessive amounts of time and money on lead and demand generation activity that was resonating with IT and Line of Business (LOB) decision-makers.
All case studies
An Award Winning B2B PR Consultancy
B2B Content Campaign of the Year – Champion Communications & MobileIron: Trouble at the Top
Best Use of Data in a Content Campaign – Champion Communications & MobileIron: Trouble at the Top
Shortlisted – B2B Campaign
of the Year (Aptum)
Best B2B Trade Campaign – Aptum
Best B2B Trade Campaign – Ivanti
Best Use of Data – Ivanti
Winner – Best Use of Data (Ivanti)
Winner – Best one-off Content Campaign (Ivanti)
Winner – Best Use of Data (Greenlight Commerce)
Winner – Best Content Campaign to Assist with Corporate Positioning (Greenlight Commerce)
Shortlisted – Best one-off Content Campaign (Aptum)
Champion Communications
is a member of the PRCA
Shortlisted – B2B Technology Campaign: It's not always sunny in the cloud – The Aptum Cloud Impact Study
Shortlisted – B2B Technology Campaign: The Public Sector Problem
Shortlisted – Best corporate decision-maker targeted campaign: Trouble at the Top, MobileIron
Winner: gold – best pr campaign, go instore
Winner: bronze – best corporate decision maker targeted campaign, Ivanti