As we wind down from the summer and look ahead to what Q4 will hold, we are reflecting on the growth and development of our clients this past month.
From C-Suite shifts to focussing on UK growth, this summer has been anything but quiet! As our clients turn their attention to what the end of 2023 will hold, here are some of the highlights from August:
CloudSmiths
CloudSmiths CEO looking for UK growth
"We think that we've got the skills inside of our business to be very competitive in the UK." Jason Timm, founder and CEO at CloudSmiths spoke with Simon Quicke at ComputerWeekly on his aims to increase their UK headcount and further their expansion using a strategy of forming channel partnerships.
Hyperview
SOS: Datacentres are running out of power
"Data centres consume a lot of electricity, accounting for about 1% of the global energy demand" comments CEO of Hyperview, Jad Jebara, with Assured. As we increasingly rely on data centres for everything, the amount of power they consume is going up and up. So is there an upcoming data centre power crisis looming?
Agilysys
When everything is changing look at what you can control
Matthew Prosser, Regional Director at Agilysys, writes for The Caterer on how hotels can maintain stellar service, despite rising inflation squeezing consumers. By implementing a PMS, hotels can build guest profiles and target every guest touch point, maximising Return On Experience for guests and safeguarding your brand even in a tough economy.
SmartRecruiters
SmartRecruiters Strengthens Leadership Team with Rebecca Carr as CEO
News that SmartRecruiters has hired Rebecca Carr as Chief Product Officer was featured in Business Leader. Carr returns to SmartRecruiters to oversee all facets of product, design, and platform ecosystem. She will be instrumental in how SmartRecruiters continues to change and develop the world of recruitment through technology.
Ten10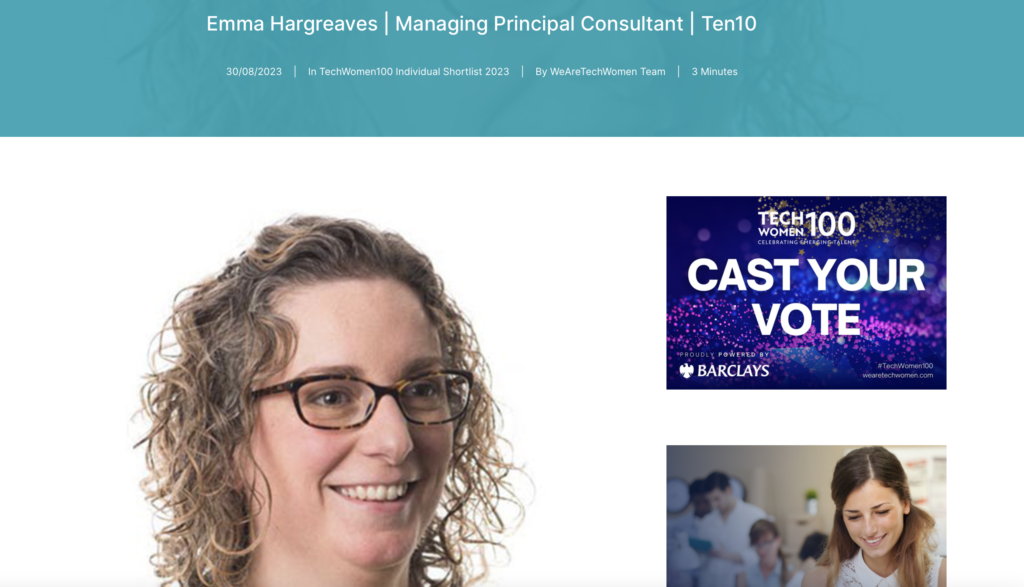 Emma Hargreaves, Managing Principle Consultant at Ten10
Tech has been notoriously inaccessible for women. This month, Emma Hargreaves was shortlisted for the TechWomen100 Individual Awards that draws attention to the female talent that is finally breaking down tech's gender barriers. Emma has worked through a variety of tech roles throughout her career and we have our fingers cross for when the winners are announced!
Aptum
This month Aptum announced their new CEO Ian Rae, who previously held the title of Founder and CEO of CloudOps. Ian spoke to Kelsey Rees at CRN on the current evolution in cloud technology and Aptum's ambitious next phase of growth over the next 12 months.
To find out how we can help your business use earned media to drive growth, get in touch here: letstalk@championcomms.com
Our latest case study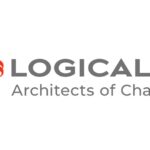 Logicalis
Logicalis had a trust problem. It was spending excessive amounts of time and money on lead and demand generation activity that was resonating with IT and Line of Business (LOB) decision-makers.
All case studies
An Award Winning B2B PR Consultancy
B2B Content Campaign of the Year – Champion Communications & MobileIron: Trouble at the Top
Best Use of Data in a Content Campaign – Champion Communications & MobileIron: Trouble at the Top
Shortlisted – B2B Campaign
of the Year (Aptum)
Best B2B Trade Campaign – Aptum
Best B2B Trade Campaign – Ivanti
Best Use of Data – Ivanti
Winner – Best Use of Data (Ivanti)
Winner – Best one-off Content Campaign (Ivanti)
Winner – Best Use of Data (Greenlight Commerce)
Winner – Best Content Campaign to Assist with Corporate Positioning (Greenlight Commerce)
Shortlisted – Best one-off Content Campaign (Aptum)
Champion Communications
is a member of the PRCA
Shortlisted – B2B Technology Campaign: It's not always sunny in the cloud – The Aptum Cloud Impact Study
Shortlisted – B2B Technology Campaign: The Public Sector Problem
Shortlisted – Best corporate decision-maker targeted campaign: Trouble at the Top, MobileIron
Winner: gold – best pr campaign, go instore
Winner: bronze – best corporate decision maker targeted campaign, Ivanti