Summer has well and truly bid us farewell and Q4 is now upon us. As the leaves start falling and the temperature drops, our clients remain focused on the hottest trends and topics in the tech sector.
From AI aiding recruitment to anniversaries, September taught us a lot. Check out our top coverage highlights for this month:
SmartRecruiters
5 ways AI is helping businesses hire better – and two ways it isn't
AI has supercharged recruitment, helping job hunters to improve their CVs and recruiters to identify the best candidates. So how is AI helping? From faster filtering to chatbots, AI can provide many benefits for hiring managers during the recruitment process. Rob Symons, VP of EMEA at SmartRecruiters speaks with Raconteur about how AI is helping business hire better.
Agilysys
Viewpoint: When everything is changing, look at what you can control
Inflation has repeatedly hit the UK headlines this year. Hotels are fighting the fight on both sides: on the one hand, inflation drives up costs for suppliers, from food and beverages to cleaning products and on the other, consumers are tightening their belts and will start thinking twice about their leisure spending habits. Matthew Prosser, Regional Director at Agilysys speaks with the Caterer about what hotels can control.
Ten10
Ten10 Academy celebrates diversity milestones on 10th birthday
This month, the Ten10 Academy celebrated its 10 year anniversary! Since its inception, the Academy has grown massively by more than doubling its intake cohorts. The Academy has made strides to improve diversity in the technology sector with 38% of all graduates identifying as female, 14% higher than the sector average according to TechUK. The news was covered in Business Leader.
Logicalis UK & I
Logicalis talks dos and don'ts of M&A one year on from Q Associates acquisition
Last August, Logicalis bought out Microsoft and Cisco partner Q Associates to bulk up its UK&I data-centric IT service capabilities. A year on, CRN caught up with Alex Louth, CEO of UK&I and Andy Griffiths, Director of UK&I to find out how the marriage between the businesses is panning out and where Logicalis stands on more M&A.
Aptum
Top tech trends in publishing and media
"Cloud Computing is now ubiquitous in just about every industry. It's the infrastructure bedrock that provides for modern IT services and systems in use in almost every company in every vertical." Richard Hotckin, VP and GM at Aptum spoke with Press Gazette about the top tech trends in publishing and media as cloud computing becomes more important than ever.
Hyperview
The cloud is having a boomerang moment
In recent years, organisations have hurriedly embraced cloud technology to meet the rapidly changing demands of customers and the market. But, with lack of careful planning, particularly evident during the pandemic-fuelled cloud boom, has led to a missing piece of the puzzle: a comprehensive cloud strategy. Jad Jebara, CEO at Hyperview speaks with Datacentre Review about what the cloud boomerang effect is and whether businesses can avoid it or not.
Hoptroff
After 35 years in AI, this is how (A)I see it
With a wealth of experience, Richard Hoptroff, CTO at Hoptroff is no stranger to AI. Back in the 1980s, he became interested in the idea of a machine doing all the work. With the recent rise in generative AI, he takes a look at what the future might hold and what opportunities AI might be able to offer.
CloudSmiths
5 partner leaders pick their generative AI tools to watch
CTO at CloudSmiths, Thomas Fowler spoke with IT Channel Oxygen about why CloudSmiths is prioritising generative AI vendors as Google Cloud Platform, Salesforce, OpenAI, Azure and Meta. Generative AI offers internal and external opportunities for CloudSmiths' customers.
To find out how we can help your business use earned media to drive growth, get in touch here: letstalk@championcomms.com
Our latest case study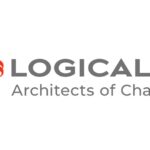 Logicalis
Logicalis had a trust problem. It was spending excessive amounts of time and money on lead and demand generation activity that was resonating with IT and Line of Business (LOB) decision-makers.
All case studies
An Award Winning B2B PR Consultancy
B2B Content Campaign of the Year – Champion Communications & MobileIron: Trouble at the Top
Best Use of Data in a Content Campaign – Champion Communications & MobileIron: Trouble at the Top
Shortlisted – B2B Campaign
of the Year (Aptum)
Best B2B Trade Campaign – Aptum
Best B2B Trade Campaign – Ivanti
Best Use of Data – Ivanti
Winner – Best Use of Data (Ivanti)
Winner – Best one-off Content Campaign (Ivanti)
Winner – Best Use of Data (Greenlight Commerce)
Winner – Best Content Campaign to Assist with Corporate Positioning (Greenlight Commerce)
Shortlisted – Best one-off Content Campaign (Aptum)
Champion Communications
is a member of the PRCA
Shortlisted – B2B Technology Campaign: It's not always sunny in the cloud – The Aptum Cloud Impact Study
Shortlisted – B2B Technology Campaign: The Public Sector Problem
Shortlisted – Best corporate decision-maker targeted campaign: Trouble at the Top, MobileIron
Winner: gold – best pr campaign, go instore
Winner: bronze – best corporate decision maker targeted campaign, Ivanti